Now, WhatsApp Stickers APK has arrived. This is an official BETA APK that will allow your WhatsApp to send stickers to your friends and family.
As you all know, WhatsApp is a free messaging app available on Android and iOS. WhatsApp users wifi or data connection to send or receive messages. You can also make voice and video calls using Whatsapp for free. The latest features of Whatsapp are still in the spotlight thanks to its huge fan base.
Whatsapp Stickers APK has arrived. Unlock Stickers Option in your Whatsapp
WhatsApp has released its first beta apk that contains Whatsapp stickers. its own arrangement of stickers, which will be released later in stable version for all Android and iOS devices in the coming weeks.
There are pre-installed stickers that look great, but you can download others on the Play Store or create your own sticker using Photoshop if you know how to use Photoshop. Whatsapp has released its official instructions on creating stickers so that you can read them on its official website.
Here is how you can Enable Whatsapp Stickers on your Whatsapp App.
Download the Latest Version BETA WHATSAPP APK and Install it.
Since its an original BETA Version so you will not need to uninstall your old version. Simply install the latest APK which is provided here.
Now Open your Whatsapp and try sending stickers from Emoji Option>Stickers. You will see Stickers option right beside the GIF option.
Additionally, you can download more Whatsapp Stickers from the Play store for free.
Screenshot: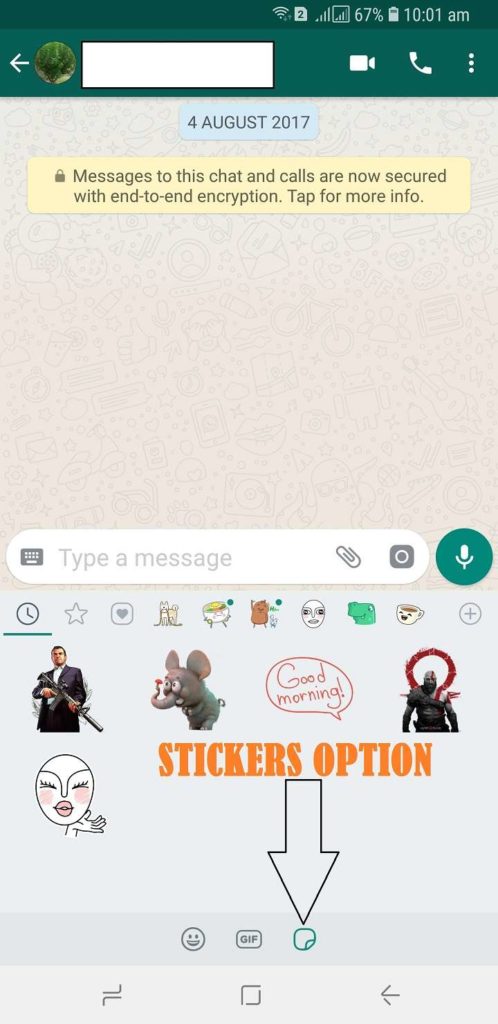 But again, if you have a problem regarding this guide, contact us directly without hesitation, because we like to help people who need our help and support.