[Must Read] How to Check Who Viewed My Whatsapp Profile 2022
Recently… We have looked many WhatsApp, tutorials based related site are sharing How to Check Who Viewed My Whatsapp Profile. named post and promoting a lot of spammy apps.
Whatsapp does not have support for any feature that could allow someone to view profile visitors. Some spam apps claim to have this feature, but it's just not possible.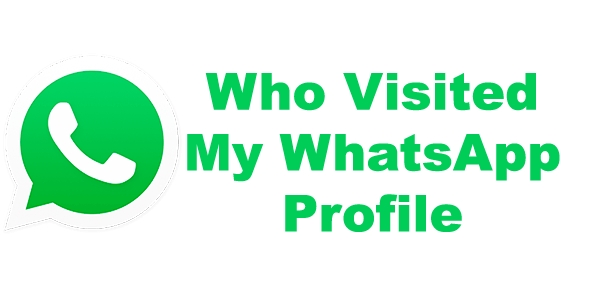 What exactly comprises your profile in WhatsApp anyways?
Your status? Can also be viewed from the contact list (well, if not long enough).
Your display picture? Can be easily viewed from the contact list.
Basically, I don't even have to visit the profile to see your details.
So, I think there is no such thing as 'profile' to be visited in WhatsApp.
Yes… You can never know that. But you change the privacy settings!
If Whatsapp has introduced this, it will let you know the numbers that have seen you. This is a big concern for privacy and WhatsApp will not introduce it.
Many apps claim on Android Play store and many apps download site that they help discover but they are fake!
I tried them several times, but I have failed  😛
There is no any method via which you can keep an eye on your WhatsApp profile visitors.
Things to note: Applications that focus on their privacy and/or messaging features do not allow the server to support these changes to add functionality.
So I hope this post will surely help you to not install any spammy Check Who Viewed My Whatsapp Profile type apps. If you liked this post, you can share this post with your friends. If you have questions then, comment below without any hesitation. Thank you for your visit. If you want more useful and functional tips and tricks, stay tuned for new updates.
See Also: Best Whatsapp Messages 2019 [Letest 100+ Collections]