20 Best Game Maker Programs You Can Use To Create Games!
2D or 3D create game20 of the best you can use to make game making program with make a gameThere is no reason left for you not to start yeast.
Video games are extremely popular among gamers and the game market is growing at a rapid pace. Tech giants like Apple and Google have already started offering game streaming services. Such high acceleration is possible with the ever-evolving software applications.
In order to make a game, you need to be compatible with the game development process. Game development processincludes designing, producing, creating, evaluating, reviewing, and finally releasing a game in digital form.
Those who are interested in programming and those who want to be interested in game design programming languages ​​used in gamesit is You can check our article here.
Everything you need to start making games is here!
Free, open source top 20 game making program with you 2D or 3D You can make games, animations, create stories and share them with the world.
Top 20 Game maker programs
Unreal Engine
Unity
Metal
Amazon Lumberyard
Blender
Construct 3
GameMaker
CRYENGINE
Godot Engine
Maya LT
Gamefroot
GDevelop
GameSalad
Buildbox
DeltaEngine
Panda3D
Superpowers
RPG Maker VX Ace
Cocos2d-x
Corona
Unreal Engine
Unreal Engine is a suite of integrated tools for game developers to design and create games, simulations, and visualizations. game making program is the package. Unreal Engine is a complete suite of development tools for anyone working with real-time technology. It gives creators across industries the freedom and control to deliver cutting-edge entertainment, stunning visualizations and immersive virtual worlds.
Unity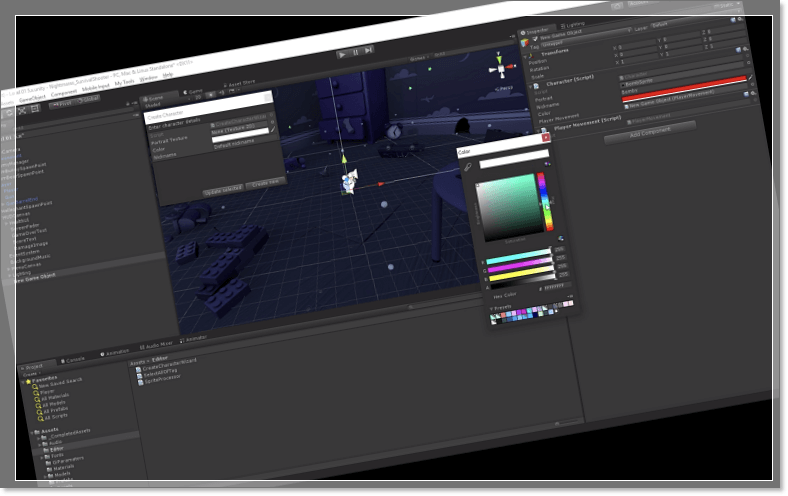 From engaging, immersive real-time entertainment to design and planning that harnesses the power of 3D modeling, Unity helps you work better in your industry. Unity is much more than the world's best real-time development platform.
Metal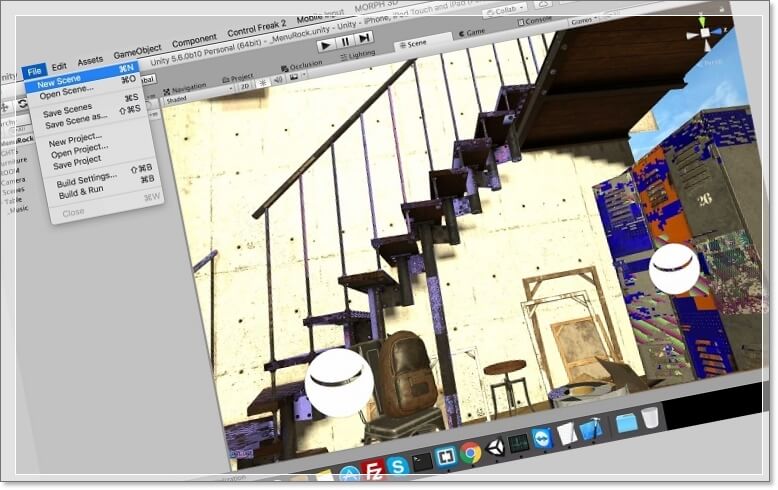 Best game making program Metal provides a platform-optimized, low-cost API to develop the latest 3D professional applications and great games using a rich shading language with tighter integration between graphics and computing programs. To help you do more while managing ever more complex shader code, Metal adds a unique suite of advanced GPU debugging tools to help you realize the full potential of your graphics code.
Amazon Lumberyard
Amazon Lumberyard is the only AAA game engine that equips you with feature-rich development technology, native integration to the AWS Cloud, and native integration of Twitch features. Also, it's completely free.
Blender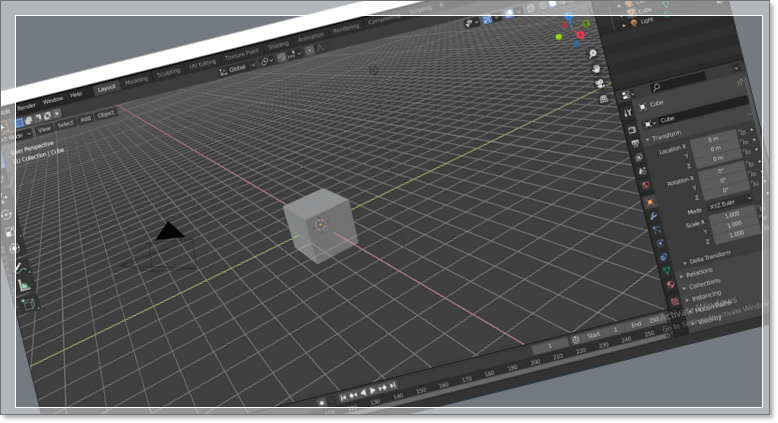 Blender is a free and open source 3D rendering package. It supports the entire 3D pipeline including modeling, rigging, animation, simulation, rendering, compositing and motion tracking, even video editing and game creation.
Construct 3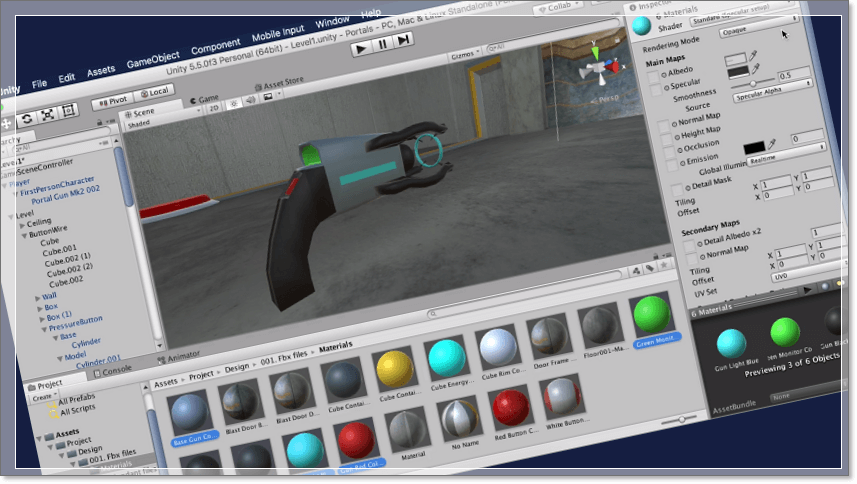 Construct 3 is a very good game making programis. More than 60,000 monthly users make and sell thousands of games worldwide. More than 180,000 monthly users create games in Construct 3. The latest technology that works like magic inside your browser. Our powerful event page view allows you to create and modify your creations. Fast. It's easy. Turn your ideas into reality. Construct is designed to let you make your own game that you've always wanted to make.
GameMaker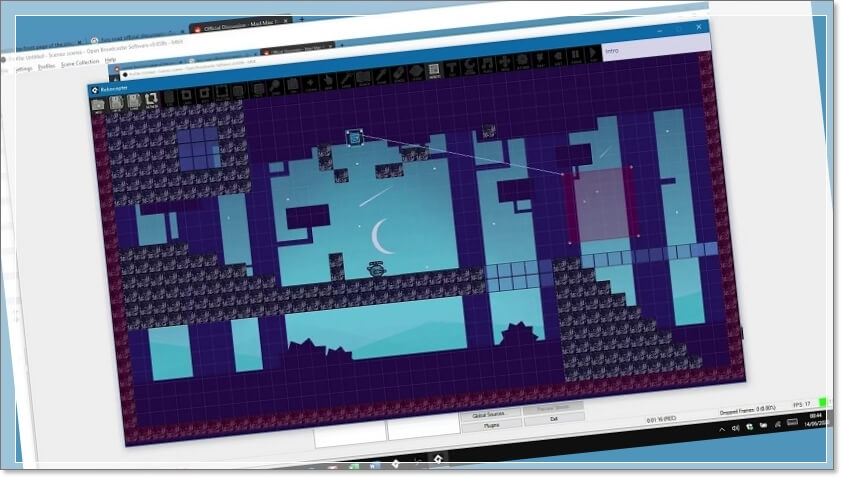 GameMaker Studio is a complete development environment for making games. It comes with a comprehensive set of tools and lets you create games for Windows, Mac, Linux, Android, iOS, HTML5, Xbox, PlayStation and Nintendo Switch. The fastest way to make a game and export it to any platform. Requiring a huge budget to create great games is a thing of the past. Bring your games to life with 2D physics and create stunning visual effects using animation and shaders.
CRYENGINE
With CRYENGINE we have a simple goal: to create the most powerful game engine in the industry, with Full Source Code making the learning curve less steep. Open tutorials, detailed documentation, and a strong development community. The market offers a wide variety of ready-to-use assets in your projects. and giving creators around the world the tools to use that power to create world-class gaming experiences, whatever their budget or team size.
Godot Engine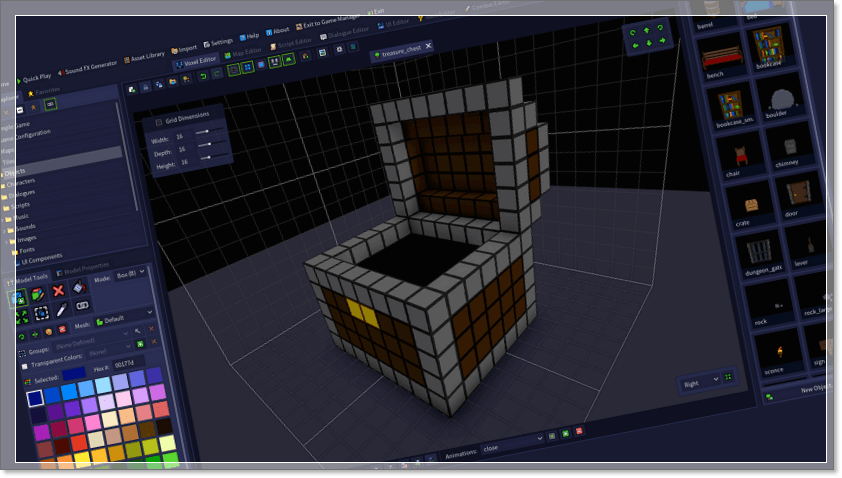 Godot provides lots of common tools so you can focus on just making your game without reinventing the wheel. Godot is completely free and open source and is under the very permissive MIT license. No affiliation, no copyright, nothing. Your game is yours down to the last line of engine code.
Maya LT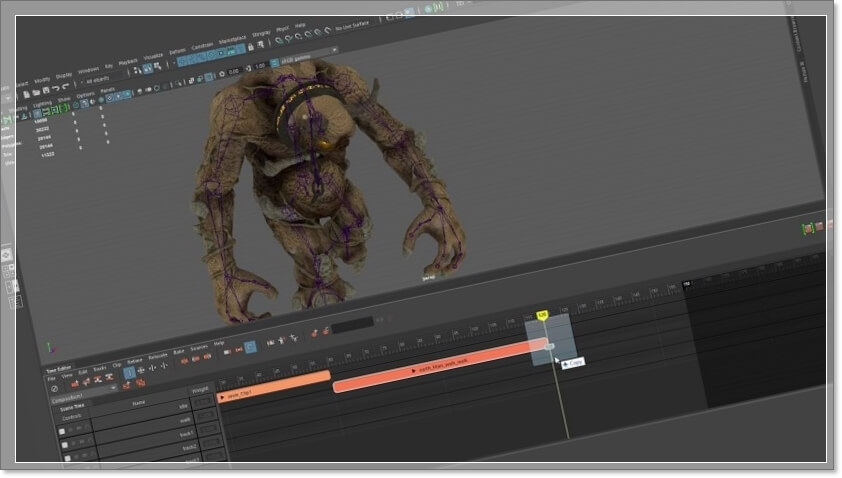 Owool making program Create and animate realistic-looking characters, props, and environments using advanced 3D modeling and animation tools in Maya LT 3D game development software. Send assets directly to Unity and Unreal Engine with dedicated export tools, or use the game exporter to import 3D content into the engine of your choice. Use a range of tools to create high-quality textures and materials. Work with Allegorithmic Substance materials directly in the software.
Gamefroot
Gamefroot is the fun way to create games, animations, stories and share them with the world.
GDevelop
GDevelop is a no-programming, open-source, cross-platform game creator designed for use by anyone. You can use GDevelop, which is free, fast, open source and so easy to use, to build your game.
GameSalad
GameSalad is a revolutionary game development platform that lets you create the game of your dreams without writing a line of code.
Buildbox
Building games with Buildbox is simple. No programming is required. You can use a variety of templates to get started.
DeltaEngine
Delta Engine is an open source application engine and free to use on PC. It allows you to write 2D and 3D applications or games very quickly and easily with .NET and Visual Studio.
Panda3D
Panda3D is an open source, completely free to use engine for real-time 3D games, visualizations, simulations, experiments.
Superpowers
Superpowers is an HTML5 development environment for making 2D and 3D games. It is extensible with plugins and allows you to collaborate in real time.
RPG Maker VX Ace
RPG Maker VX Ace improves every aspect of RPG creation. The app gives you the most powerful RPG building tools ever.
Cocos2d-x
Cocos2d-x is the first choice for open source game developers, used by mobile, web and PC game developers for over a decade. Build your games with the engine used by millions of developers all over the world.
Corona
Corona Labs is a leader in 2D game and app development and is reinventing how the world is building for mobile, connected TV and desktop platforms.