Cleaning junk files on computerk and gaining storage spacebest for you PC cleaning programswe offer.
We are all aware that the computer loses its initial performance as you use it. One of the reasons for this is the unnecessary files and records on the computer. There may be thousands of temporary and unnecessary files on your computer that you are not aware of.
Deleting them from time to time will both increase the performance of the computer and fix your storage space problems.
Best PC cleaners to clean junk files
PC cleaning programs You can delete unnecessary files on the computer with one click.
CCleaner
CCleaner, It is a successful system optimization and security program that can perform PC cleaning, computer acceleration, program removal, file deletion, registry cleaning, permanent deletion and many more.
For Windows PC users CCleaner Free (Free) and CCleaner Professional (Pro) Two versions are presented. The CCleaner Professional version, which requires a key, includes features such as PC health test, program update, PC acceleration, privacy protection, real-time monitoring, scheduled cleaning, automatic update and support. You can try CCleaner Pro version free for 30 days. CCleaner Free version, on the other hand, offers faster computer and privacy protection features and is free for life.
CCleaner program You can download it by clicking here.
Clean Master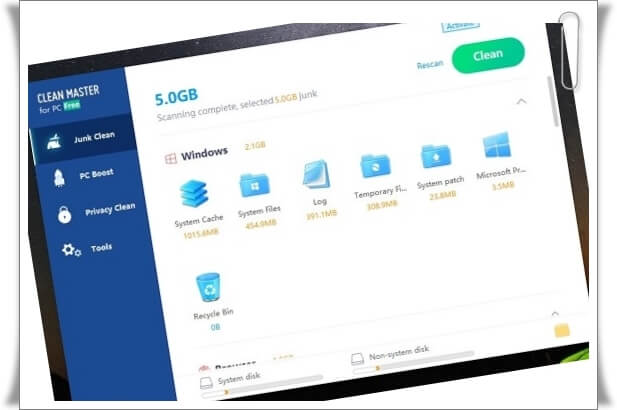 Clean Master, free computer cleaner and speedup program. It has great features like delete unnecessary (garbage) files, PC speed up, privacy cleaner, file recovery, auto update, auto clean residual files, delete files and folders completely, browser auto clean, driver update and fix driver problems.
Clean Master program You can download it by clicking here.
Unlocker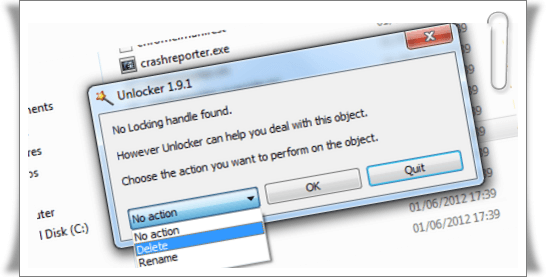 Unlocker The process of deleting undeleted files and folders is very easy! When you try to delete a file or folder on your Windows computer, "This action cannot be performed because the folder or file is open in another program. Close the folder and try again" etc. A program that you can use to fix the error you get. Unlocker download is free and how to use it? It is a file and folder deletion program that is simple to use. By clicking the Download Unlocker button above, you can download the portable (no installation, no installation) version to your computer and start using it immediately.
Unlocker program You can download it by clicking here.
Revo Uninstaller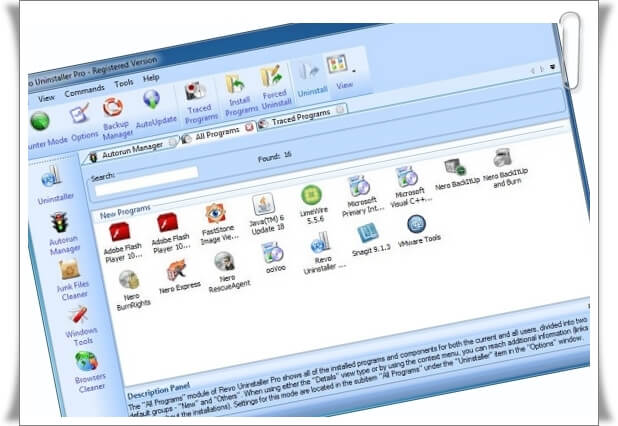 Revo Uninstaller, It is a program removal tool that can be downloaded and used for free and helps users to remove unwanted programs.
Revo Uninstaller offers users an alternative interface to the "Add or Remove Programs" interface, which is an internal feature of Windows. Revo Uninstaller not only executes the standard uninstall options of the programs, but also performs a comprehensive program uninstallation by deleting the residues, registry entries and additional files left by the programs.
Revo Uninstaller program You can download it by clicking here.
IObit Uninstaller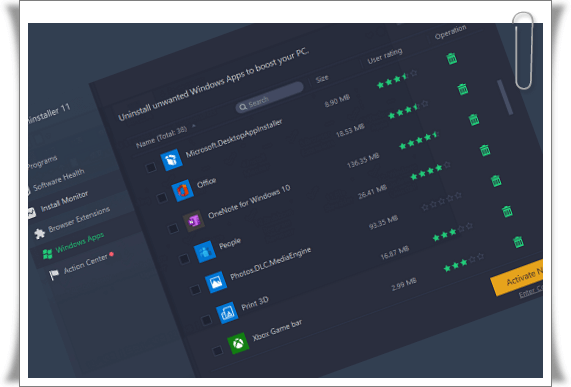 IObit Uninstaller, a program uninstaller that you can use without the need for a license code. It is among the free tools that Windows PC users can use to perform computer maintenance and uninstalling programs much easier and faster. Windows 10 is used to eliminate slowdowns and troubles caused by the accumulation of unnecessary programs and data on your computer.
IObit Uninstaller program You can download it by clicking here.
Wise Disk Cleaner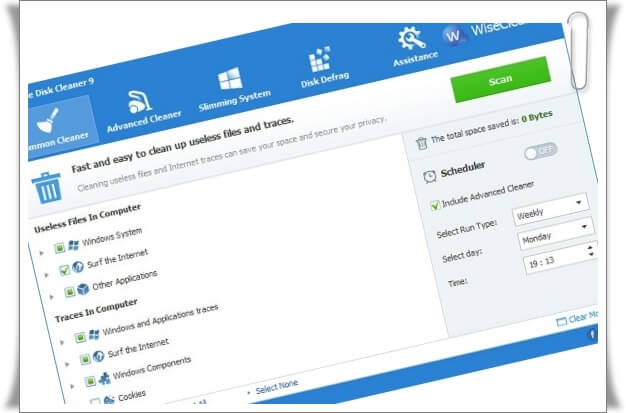 Wise Disk Cleaneris a free and user-friendly software that allows you to delete unnecessary files and records in the system. Scanning and deleting the System Registry and unnecessary, unused files, the program ensures that the unnecessary load that degrades the computer's performance is removed. With this program, which also deletes temp files from your Windows system, you can scan and delete files that tire your computer and create unnecessary processes.
Wise Disk Cleaner program you can download it by clicking here.
computer security, malware trojan removal 5 best for malware removal programnı You can find the content of our article here.
Last Updated: November 5, 2021