History full of swords, arrows and bows, spears and shields the best medieval movies.
Braveheart – Brave Heart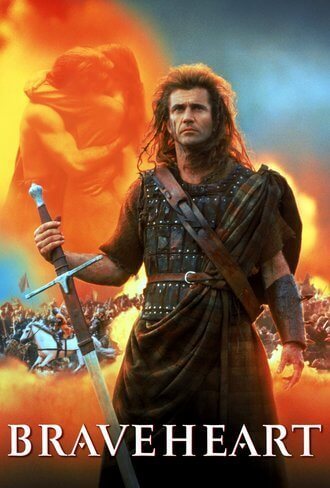 IMDB: 8.4
Production: 1995
Director: Mel Gibson
Players: Mel Gibson , Catherine McCormack , Sophie Marceau , Patrick McGoohan
13 century Scotland. British King Edward wants to add Scotland to his kingdom. It gives the British nobility the right to spend the first night in Prima Nocta, that is, every woman who marries on its territory, causing the Scottish people to rise. Losing his family and relatives as a child for the sake of free Scotland, William Wallace decides to organize the public and throw the English out of his land when his wife is killed. nominated for an Oscar in the field of production, management, image management, effects, makeup, and the best film were awarded.
]}