Best PC Cleaning Programs
Last updated: November 12, 2020
Best necessary to speed up the computer by getting rid of unnecessary files (cache, temporary files, error logs, etc.) PC cleaning programs.
Your computer will have cache, temporary files, error logs, etc. You can keep the computer performance at a high level by cleaning it from files. When you do not clean such files regularly, you may face various software glitches and system slowdowns, although the size can increase to tens of GB, taking up a lot of space.
For this, you should clean your computer, program to delete junk files you must use.
PC Cleaning Programs
These programs generally stop system programs running unnecessarily in the background, clear the cache, and delete unnecessary programs and files. computer acceleration it saves you the space required for
Internal Cleaner included in Windows 10
If you have Windows 10 installed on your system, you don't need to download a different cleaner utility from the internet. The cleaner, which is built into Windows 10, can clean unnecessary files on your system and free up space. To activate this cleaning tool, click respectively Settings> System> Storage Go to the 'Make space on disk now' Click on the menu.
CCleaner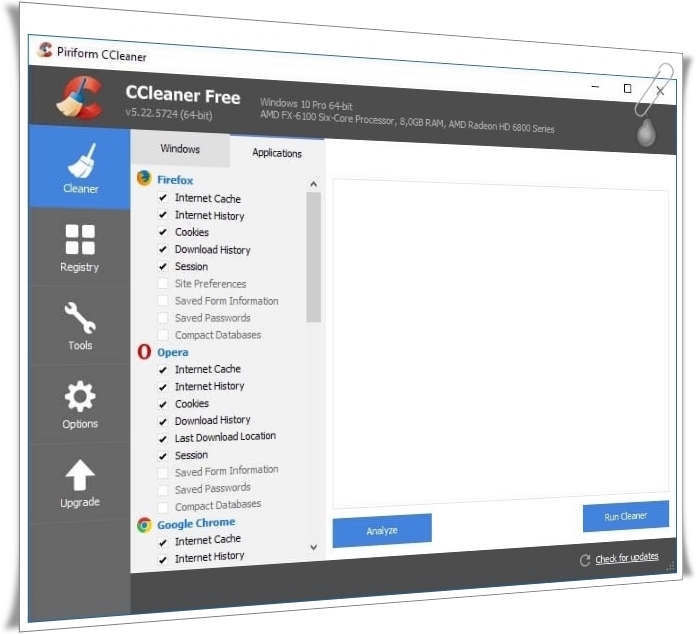 CCleaner, It is a successful system optimization and security program that can perform PC cleaning, computer acceleration, program removal, file deletion, registry cleaning, permanent deletion and many more.
For Windows PC users CCleaner Free (Free) and CCleaner Professional (Pro) Two versions are offered. CCleaner Professional version, which requires a key, has features such as PC health test, program update, PC acceleration, privacy protection, real-time monitoring, scheduled cleaning, automatic update and support. You can try CCleaner Pro version free for 30 days. CCleaner Free version offers faster computer and privacy protection features and is free for life.
.:: CCleaner İndir ::.
BleachBit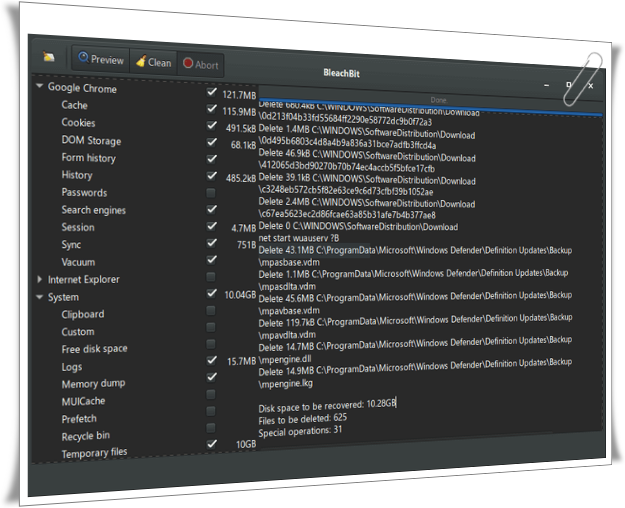 If you are looking for a CCleaner alternative for Windows, Linux or Mac computer, BleachBit can be the perfect choice for you. Just like CCleaner, BleachBit also offers users a disk cleanup utility and a privacy manager. BleachBit allows you to delete temporary and cache files from web browsers, email clients and other software. The only downside to BleachBit is that it doesn't offer a registry cleaner.
.:: BleachBit İndir ::.
Cheetah Clean Master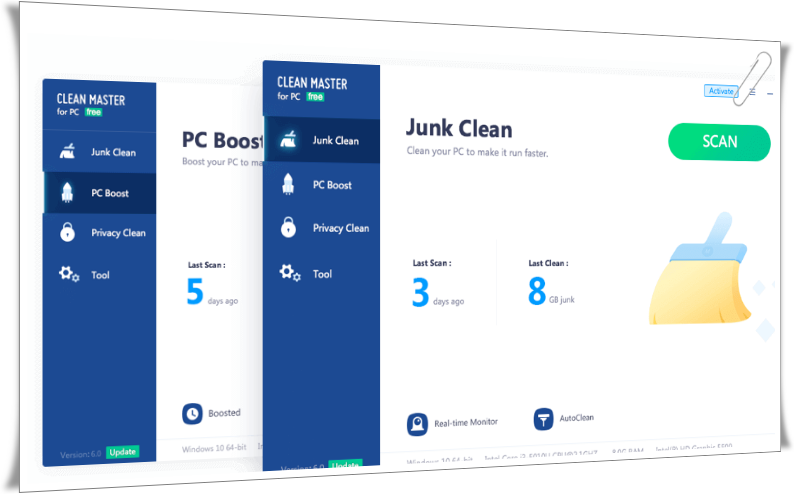 Cheetah Clean Master is one of the best CCleaner alternatives that you can use on your computer with Windows 10 operating system. Cheetah Clean Master is a very popular program on Android and Windows 10 platform. Cheetah Clean Master can scan over 1000 programs to clear cache files. Cheetah Clean Master also allows you to optimize your computer, update your drivers, recover your files and perform many functions.
.:: Cheetah Clean Master İndir ::.
Puran Utilities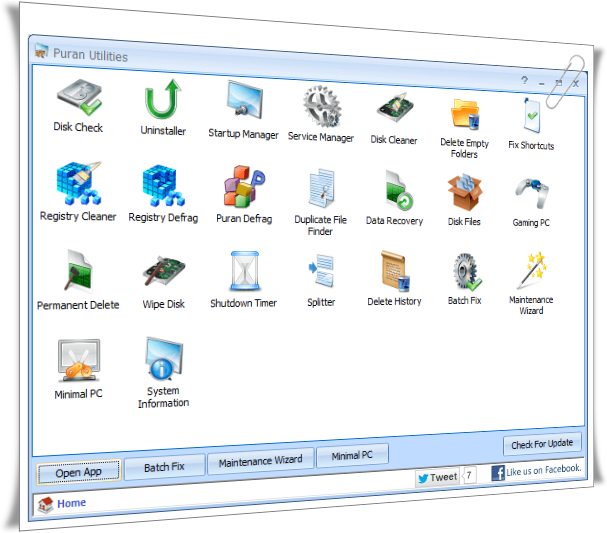 Puran Utilities is another best program that brings together various PC optimization tools. Puran Utilities has more than 20 tools. With the tools included in Puran Utilities, you can quickly clean empty folders, permanently delete your files, clean the registry, edit programs opened at startup and perform many other functions.
.:: Puran Utilities İndir ::.
IObit Advanced SystemCare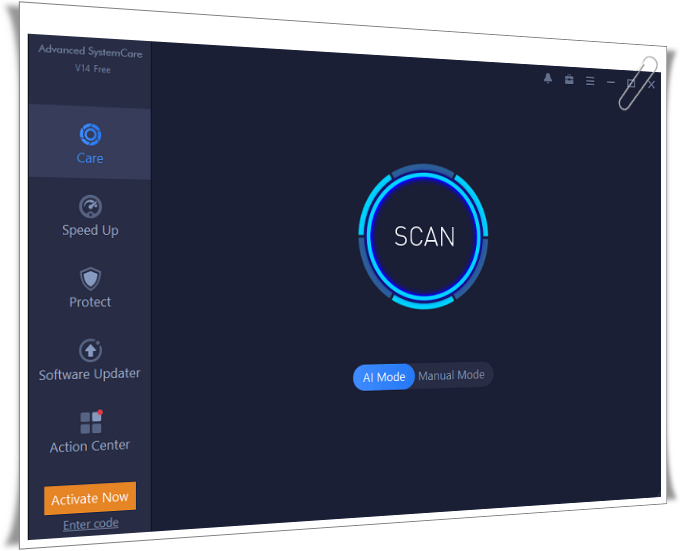 Iobit Advanced SystemCare is another useful system maintenance and optimization program you can use today. Free to use, Iobit Advanced SystemCare offers much more features than CCleaner. Despite being a paid version of Iobit Advanced SystemCare, the free version is more than enough for the personal computer. Iobit Advanced SystemCare has many features such as hotkey fix, registry cleaning, spyware removal, disk scanning, registry defragmentation.
.:: Iobit Advanced SystemCare İndir ::.
AVG TuneUp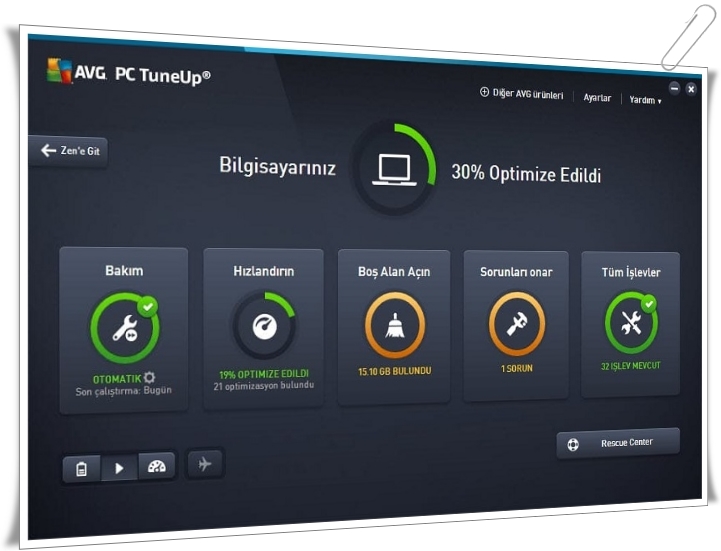 The popular system maintenance and optimization program AVG TuneUp is one of the best CCleaner alternatives. The best part about AVG TuneUp is that it offers almost every feature you need to boost your computer's performance. AVG TuneUp has many features such as disk defragmentation, fixing the Windows registry, recovering deleted files and cleaning junk files.
.:: AVG TuneUp Download ::.