EBA TV and EBA Live Course Problems
EBA TV What is it, what does it do, who can enter EBA, Introduction to EBA how to do it EBA live lesson What is EBA live course how to download to computer and phone As well as answers to many questions about EBA such as EBA live tutoring issuesYou can also find the solution of in our article.
What is EBA?
EBAIs a social education platform using internet technologies created by the Ministry of National Education.
EBA stands for Education Information Network.
What does EBA do?
EBA, provides students and teachers to access educational materials; It is a social education platform that enables learning and teaching using resources such as textbooks and videos.
Who can access EBA?
Students, teachers and parents can also enter the system. However, those who are defined as parents in e-school can benefit from this platform.
How to login to EBA?
EBA can be accessed at eba.gov.tr.
EBAStudents can log in with their TR ID numbers and their own passwords, parents with their e-government account information, and teachers with MEBBİS or e-government account information.
What is EBA TV?
Eba TV, Is a system where we can follow the lessons through TRT Eba channel. You can follow all the topics to be covered from this channel; They can use eba.gov.tr ​​address to repeat issues they do not understand and to solve questions on the subject.
EBA TV Frequency Settings
Satellite: TURKSAT
Channel: Trt Eğitim HD / 1/2/3
Frequency: 12083 H (horizontal) 13750
What is EBA Live Course?
According to the broadcast stream announced on the Education Information Network official website and the weekly course schedule, lessons are broadcast live on TRT EBA TV. With the EBA TV Primary School, EBA TV Middle School and EBA TV High School options, students can watch the lessons appropriate to their level.
How to watch EBA live lecture?
To use the EBA Live Lesson feature, you must have the EBA Live Lesson Application installed on your computer, and the EBA Application must be installed on your phone or tablet.
EBA live course system requirements
Windows 7 and above operating system is recommended for desktop and laptop computers for proper operation of the system.
How to download EBA to computer?
EBA installation on laptop and desktop computers is carried out through utilities.
The BlueStacks application is the most preferred among students who want to use EBA on their computers.
Firstly Bluestacks applicationnı https://www.bluestacks.com/tr/index.html Download it to your computer. (If you have it on your computer, you don't need to download it) To download 32 Bit Eba Click.
After downloading BlueStacks, open the Google Play Store application in the application and type EBA into the application. In this section, login using your Gmail account or create a new one.
Finally, you will see the "All Applications" button. Clicking it will take you to a page containing all your installed apps. Open the EBA. Use the EBA application on your computer.
This way you can easily download EBA to your computer, by the way EBA download to computer You can also do the process here.
How to download EBA to the phone?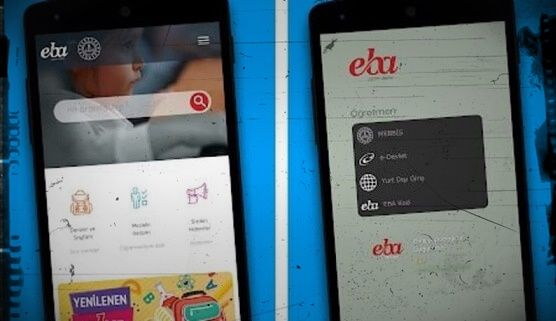 If you are a mobile device user such as tablet and phone, if the operating system of your device is IOS, it must have a version of 11.0 and above. If you are using an Android device, you must be using a version 5.0 and above. Your EBA Mobile application must also be up to date.
EBA Live Course Android
EBA Live Course IOS
EBA Live Course Problems
Below Problems encountered during the EBA Live LessonYou can find the solution.
EBA Android application is not installed. Solution for your device not compatible with this version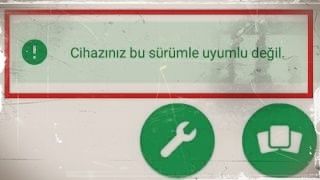 If your Android device that you want to install EBA is not enough for EBA, this problem occurs.
If available, install updated rom on your phone or tablet.
EBA Live Lesson failed to start error solution
The live lesson failed to start error is a temporary problem.
It is recommended to try a few times, exit and change the browser, wait a little on this screen.
EBA Remaining Time Seconds Countdown error Solution
Time Remaining Seconds countdown error when connecting to EBA Live Lesson is caused by a virus program or firewall on your computer.
If you exit EBA Live Lesson and EBA, disable the protection of the virus program and turn off the firewall, you probably won't get this error again.
An EBA System Unidentified Error Occurred solution
If you get the error "An Error Has Occurred by EBA System" or if a page like "Error 404 Not Found" appears on the screen when you log in to EBA, unfortunately you have nothing to do but wait for the system to recover.
EBA Course Unit and Subject You Must Choose Error Solution
If you get an error such as "You must choose the unit and subject where the live lesson will be held" while defining your external live lesson to EBA via the Zoom program, the reason may be that you have come across the hours when the usage intensity of EBA is high.
EBA Finish Registration to Join the Meeting Hatası Çözümü
This error is caused by the fact that the information of the student who wants to connect to the live lesson does not go to the live lesson system.
To solve this problem, the student has to close the browser, reopen it, and log in to EBA. The problem will be fixed once you re-enter EBA and connect to the live lesson.
EBA Meeting Password Error Solution
One of the reasons for the occurrence of this error is for EBA's live course application infrastructure. Zoom software and some conflicts occur.
If you have tried to launch your EBA Live Lesson Application repeatedly. Close the EBA Live Lesson Application open on your computer or phone. Then restart your device and log in again. (For computer, you can press CTRL + ALT + DEL keys together, select the open EBA Live Lesson Applications from the opened task manager and close it with the "End Task" button.)
EBA Error Type: LastErrorType_Auth Error Solution
When trying to connect to EBA Live Lesson one after the other, this error occurs when several EBA Live Lesson applications are opened in the background.
The problem is solved when all EBA Live Lesson applications are closed from the programs that work with the Ctrl + Alt + Delete key combination, re-login to EBA and reconnect to the live lesson. Or, instead, you can turn the computer off and on and reconnect to the live lesson.
You may have had a problem during the installation.
It is necessary to disable the anti virus program and firewall and reinstall the EBA Live Course application.
There may be add-ons in the browser that prevent the program from running.
If your browser has add-ons such as Internet Download Menager or Ad Blocker, these can also block the EBA Live Course application. You can disable them and try to reconnect.
EBA Msvcp140.dll and Vcruntime140.dll Error Solution
Download the necessary .dll files from the links below for the solution of MSVCP140.DLL AND VCRUNTIME140.DLL encountered in the EBA Live Course program.
EBA Sdk init Failed-14 Error Solution
There are generally 2 reasons for this error.
While connecting to EBA Live Lesson, clicking on Join Class repeatedly and opening the EBA Live Lesson application several times
First of all, the task manager is opened with the Ctrl + Alt + Delete key combination. If there are any active EBA Live Lesson applications running here, they are terminated. Another way of doing this is to turn the computer off and on.
Having an Anti-Virus program running on your computer while installing the EBA Live Course Application on your computer. Some anti-virus programs cause incomplete installation of EBA Live Lesson program files during installation.
If the first solution didn't work and you are still getting the error, you have a problem with the setup phase. To solve this, first uninstall the EBA Live Lesson application installed in the programs section of the control panel. Then delete the EBA Live Course folder in C: Program Files (X86) or C: Program Files folder. After doing these actions, disable the protection of your Anti-Virus program. If there is a firewall on your computer, disable it as well. After performing these operations, download the EBA Live Course application using the Download Application from EBA button and install it again. (If available, you can type from the file you downloaded earlier.)
EBA api-ms-win-crt-runtime-l1-1-0.dll Error Solution
If you are getting errors such as MSVCP140.dll not found or api-ms-win-crt-runtime-l1-1-0.dll not found or sdk.dll not found and Vcruntime140.dll not found while using the EBA Live class feature, the reason is that your operating system is Windows 7. or your operating system is out of date.
Check for updates of your operating system from Windows Update. If you have accumulated updates, be sure to update all of them.
If the problem still persists, download the file Microsoft recommends for such situations by clicking the link below and install it on your computer. (To install the file, you must be in the administrator role on your computer.) 32 bit download link -> https://aka.ms/vs/16/release/vc_redist.x86.exe If your computer is 64 bit, click the link below. 64 bit download link -> Click to download
EBA Error_Message_Server_Off error solution
It is a systemic warning message caused by density.
It will recover spontaneously after the density in the system decreases. You can log in again after logging out of EBA Live Course and EBA and waiting for a while.
EBA Error: Error Code: 105035 error solution
This error is caused by Setup or is a file issue that has been deleted.
It is necessary to uninstall the program and install it again.
EBA The Requested URL was rejected error solution
Too many erroneous requests sent to EBA from the same IP address and this address is blocked by EBA.
Your internet service provider will give you a new IP address when the modem you are connected to is turned off and then turned on again. (This method may not work as the IP address of School Modems is fixed)