Last updated: December 22, 2020
From some apps and sites incoming notifications It can often be annoying. In this article, to Android and iPhone blocking incoming notifications and closing We will consider transactions.
What are the notifications on the phone?
Thanks to the smart notifications feature, you can see alerts about calls, messages and notifications from applications on the screen.
Notifications are shown when you slide your finger down from the top of your screen. Some notifications can also be shown on your lock screen and home screen.
Android notification settings
To your Android device turn off incoming notifications or it is quite easy to change notifications. Android notifications You can make adjustments according to your request.
How to clear Android notifications?
To clear a notification, swipe left or right.
To clear all your notifications, scroll to the bottom of your notifications and

Clear all

Tap.
To clear all silent notifications "

Silent notifications

Next to

Close

Tap.
How to change Android notifications?
1- Your phone Settings > Apps and notifications > NotificationsTouch and "Notifications on the lock screenGo to, select one of the following:
Notifications on the lock screen
Sensitive notifications
Sensitive work profile notifications (available if you have a work profile)
2- AdvancedTap, then make your choice:
Hide silent notifications in status bar
Allow notification to be postponed
Suggested actions and responses
Notification dot in app icon
Default notification sound
Swipe fingerprint for notifications
Do not bother
How to turn off Android notifications?
1- Your phone Settings > Apps and notifications > NotificationsTap.
2- "Latest postsUnder ", look for apps that have recently notified you. To see other apps Show all of themTap.
3- AdvancedTap.
You can turn off all notifications for a listed app.
Tap on the name of the app to select specific notification categories.
Turn off all notifications for
1- To see your notifications, swipe down from the top of your phone screen.
2- Touch and hold the notification, then SettingsTap.
3- To turn off all notifications Notifications are offTap.
Turn off iPhone notifications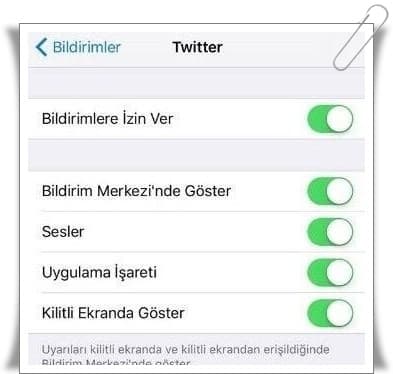 Turn off iPhone app notificationsfor k;
On your phone

Settings

>

Notifications

Select the application for which you want to edit notifications by following the options.
Turn off application notifications to "

Allow notifications

You can turn off the "option.