How to Backup Instagram Account?
permanently delete Instagram accountbefore death Instagram account backup With the process, you can back up your Instagram photos, stories and chats.
Instagram backup feature You can also share all the shares, photos, videos and stories you make on your Instagram accounts. Download DM messages with easeIn this way, you can back up your data in the safest way. Importance of Instagram account backup to secure your data against loss.
Instagram data download The tool allows the user to download their own photos, videos, archived stories, profile, information, comments, followers and usernames, direct messages, calls, likes and settings.
How to backup Instagram account?
Backing up your Instagram data is pretty easy. For this, you can follow these steps;
Instagram account backup link: https://www.instagram.com/download/request/
We have given above Instagram account backup link open the page.
Download your data by typing your e-mail address on the page HTML tick the option and Forward Press the button.
Entering your Instagram password Request download Click the button.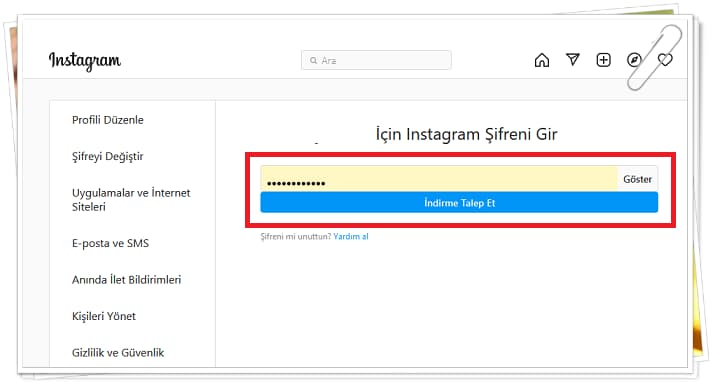 By using the link that will be sent to the e-mail address you entered, within 48 hours at the latest (this time may vary depending on the size of your account), Download everything that belongs to your Instagram accountyou can.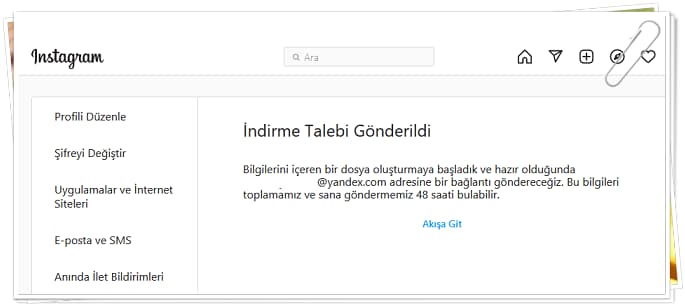 Data download tool, sends the data from our account to our email account as a zip archive. The actual data is in that incoming zip archive. In this context, you should first extract the zip archive somewhere by using an archive extractor software such as WinRAR.
Let's also mention that the link sent to your e-mail address will be active for 4 days. At the end of this period, you will have to make the same request again.
Incorporating all the features of Instagram Instagram-like apps you can experience.
Last Updated: December 3, 2021