How to Book an Apple Technical Support Appointment?
Last updated: December 20, 2020
In this article Apple Genius Bar giving information about the system Apple technical support appointment How to buy, Zorlu Center and Akasya AVM Apple make an appointment We will explain the operations in detail.
Zorlu Center and Akasya Shopping MallYou can obtain Apple-approved repair and service at Apple Retail Stores or Apple Authorized Service providers. Apple-trained technicians work at these service locations and provide the same high quality service using genuine Apple parts.
What is the Apple Genius Bar?
Genius Bar It is the section in the Apple Stores where you can get quick support and advice from Apple experts.
How to book an Apple Technical Support (Genius Bar) appointment?
Click here Apple'ın Genius Bar at the bottom of the page by going to the website Get help with hardwareClick.
Select the device or service you need help with.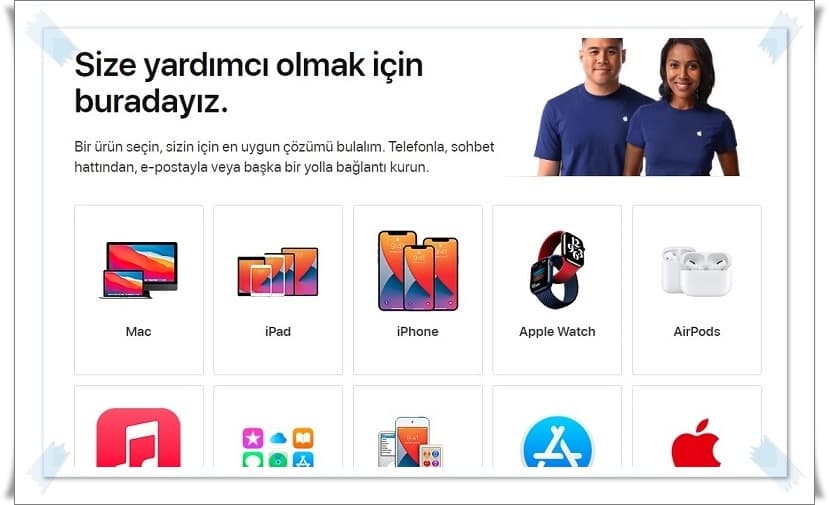 Repairs and Physical DamageSelect and then select your problem, if your problem is not listed "Topic not listedSelect ".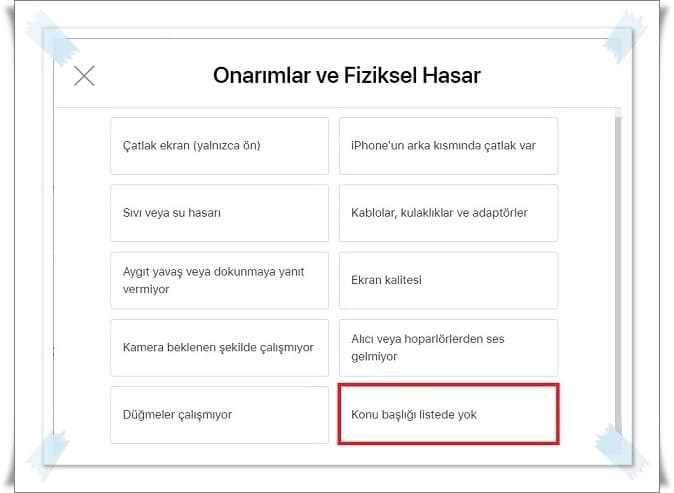 If you choose this option, describe your problem, and then ContinueClick.Bring It For RepairSelect ". Here you will be asked to enter your Apple ID and password.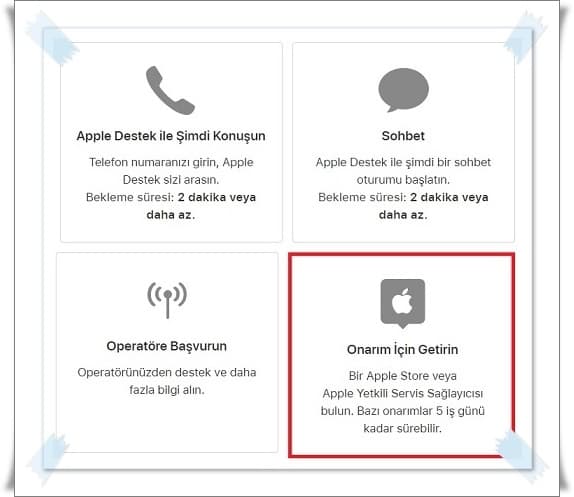 Find the nearest Apple Store you want to go to by selecting your location. Choose date and time, choose Apple Store location.
That is all.
Where are the Apple Stores located?
Apple Stores are located in Zorlu Center and Akasya AVM in Istanbul.
Are Apple services open on the weekend?
It is open Monday-Friday between 09:00 and 20:00.
However, all Apple Stores are currently closed due to the pandemic.
If you have a question about your order or the product in repair, you can contact an Expert online or call 00800 448 829 873. For service and support, you can visit support.apple.com/tr-tr.
How to go to Apple Store Zorlu Center?

Zorlu Center is in Beşiktaş Levent, within walking distance to the Zincirlikuyu metrobus stop and the Gayrettepe Metro Station.
Apple Zorlu Center address information: Koru Sok. No: 2 Zorlu Center Beşiktaş İstanbul
How to get to Apple Store Zorlu Center by Metrobus?
Take the metrobus from the nearest metrobus stop.
Metrobus Zincirlikuyu Station Get off in.
Using the connecting tunnel at the metrobus station Zorlu Center MallYou can easily reach.
How to get to Apple Store Zorlu Center by bus?
You can reach Zorlu Center from the bus lines below. Get off at Zincirlikuyu Metrobus Station.
25G – 27E – 27SE – 29 – 29A – 29C – 29D – 29E – 29P – 36L – 40B – 41E – 42 – 42M – 42Z – 43R – 49Z – 58A – 58N – 58S – 58UL – 59K – 59UÇ – 62 – 62G – 63 – 121A – 121B – 121BS – 122B – 122C – 122D – 122M – 122Y – 125 – 522B – 522ST – 559C – 622 – D2 – U2
On which floor is Apple Store Zorlu Center?
Zorlu Centerin the middle of Apple StoreYou can reach to Bosphorus (-1) and Metro (-2) floors.
How to get to Apple Store Akasya AVM?
Apple Store Akasya is located in Acıbadem Akasya AVM.
Apple Akasya AVM address information: Acıbadem Mahallesi, Çeçen Sok. No: 25 Uskudar Istanbul 34660
How to get to Apple Store Akasya Center by bus?
You can go to Apple Akasya Center by Metrobus and IETT bus lines passing through Uzunçayır stop and by taking the M4 metro line to Ünalan.
On which floor is Apple Store Akasya Center?
Apple Store is on the ground floor of Akasya AVM, near the South A Entrance. Parking: The underground level is in the P1 Green section, next to the Akasya square entrance and the DryClean Express signs.
How do I connect to iPhone customer service (Apple support 24/7)?
By calling 00800 448 829 873 (toll-free) or 0 (216) 282 15 11 (local rates apply) from your fixed phone between 09:00 and 20:00 on Monday-Friday Apple Store Customer ServiceYou can reach.