How to Cancel Internet Subscription?
Internet subscription cancellationin addition to your fixed phone, mobile phone and digital platform memberships. via e-Government You can easily turn it off.
Information Technologies and Communications Authority (BTK), as of October 26, 2020, subscription cancellations for the services of electronic communication operators with more than 200 thousand subscribers can be made via e-Government.
Fixed phone, Cell phone, Digital TV subscriptions E-State subscription cancellation You can easily do this with the service. What you need to pay attention to before closing the internet subscription We covered it in our article here.
Internet subscription cancellation procedures
The e-government login panel will appear.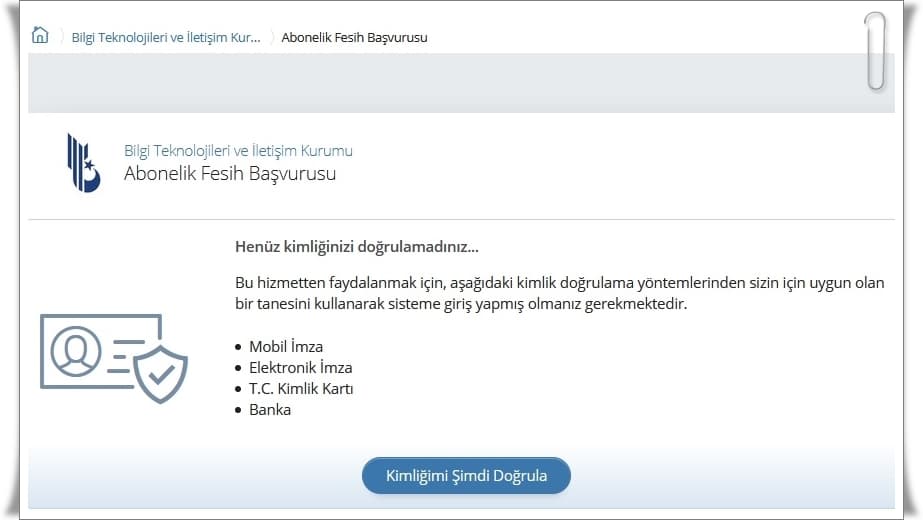 Subscription Termination Applicationjust to be in e-government password It's not enough to log in. Subscription termination To perform the operation on the page to be entered;
Mobile Signature
Electronic signature
TR Identity Card
Bank
You have to login with options.
After logging in, let's choose the company from the list that appears, and Apply for Termination Let's click on. (When applying for termination of subscription through the system, the expiry date of your subscription, if any, is also shown.)
From the opened page reason for termination Let's write.
Sign the subscription termination documentAfter the internet subscription cancellation process will be completed.
Subscription termination proceduresIn case you complete 24 seconds in service-related charging will stop and cancellation 7 days will take place in
Frequently asked questions about internet subscription cancellation
How to cancel internet subscription from e-state?
In order to cancel the internet subscription from e-government, you must enter the "Subscription Termination Application" service offered by BTK via e-Government by clicking on https://www.turkiye.gov.tr/btk-abonelik-fesih-basvurusu and fill in the required form. Just fill in the sections.
How many days does it take to cancel subscription from e-Government?
In case you complete the subscription termination process, the charging for the service will stop within 24 hours and the cancellation will take place within 7 days.
Last Updated: July 13, 2021