How to Change Folder Color in Windows?
If you are tired of ordinary folder colors Windows'ta change folder colorfor k folder color changer you can use.
It is possible to give your folders the color you want on your Windows computer. Change folder background color in windows 10You can do it by installing a small program without dealing with the codes for k.
Folder color changing programs
In addition to changing folders with the software we have included in this article, you can give your folders different icons.
Folder Colorizer
It is a small and free program. Folder Colorizer You can give your folders the color you want and add labels. In this way, you can easily distinguish your own folders by setting them in different colors and make your desktop more fun.
First of all, apply Folder Colorizer. Download by clicking here.
When you right-click on the folder you want to change the color of after the installation of the program Colorize! You will see an option named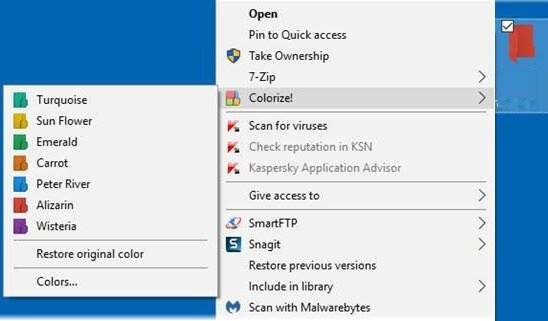 You can change the Windows 10 folder background color by choosing from 8 different colors that appear here.
If you don't like the change you made, right-click again.Restore original colorYou can restore the folders to their original state with the "" option.
StyleFolder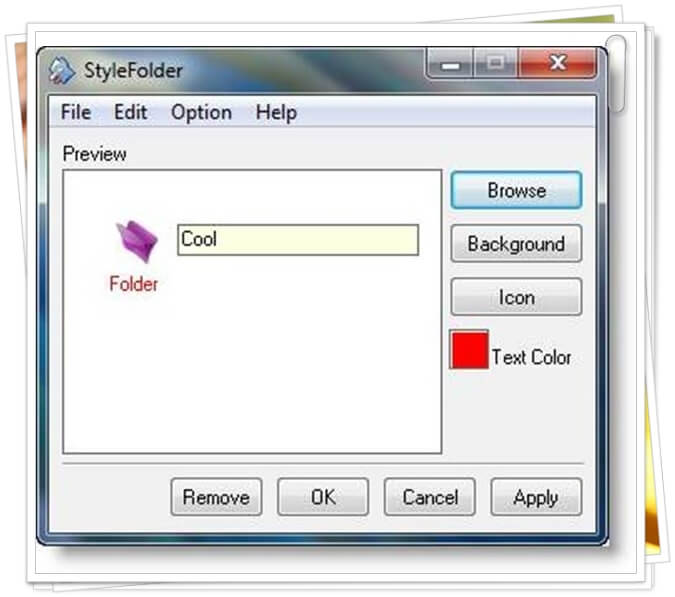 You can color a folder according to your taste with StyleFolder, which you can use for free. Change folder colorBesides the menu, it also allows you to change the folder icon, folder background, folder font, folder color and folder size.
StyleFolder You can download it by clicking here.
Folder Marker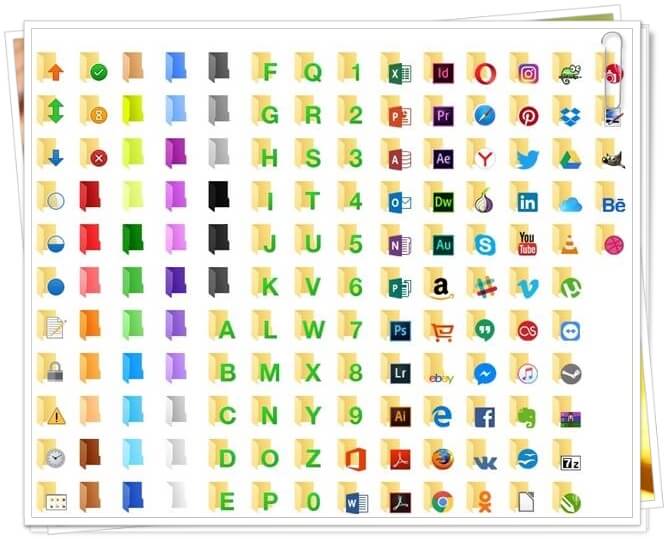 Using the Folder Marker you can change the color of your folders or add markers to show them their importance. The app also lets you assign any icon to folders. Folder Marker, which is available for free, allows you to colorize one or more folders by selecting them.
Folder Marker You can download it by clicking here.
FolderIco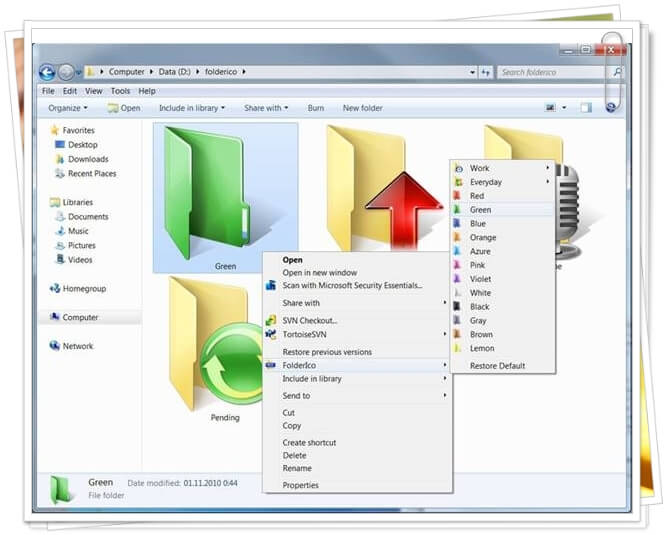 Want to convert your folder icons from yellow standard to bright colorful icons? FolderIco is a very light program that does not consume memory. Coloring and customizing the folder icon helps you distinguish them and find frequently used folders easily and quickly. It is a fast program and you can change the color and icon of your folder with just a few clicks.
FolderIco'yu You can download it by clicking here.
Folder Painter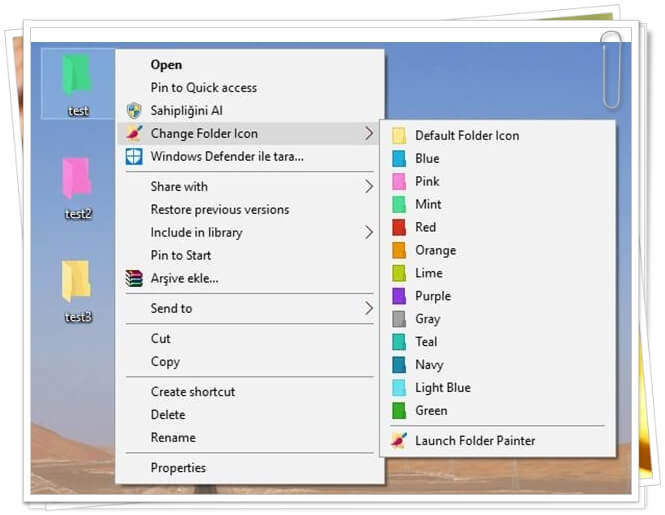 Folder Painter is a free and very simple program that you can use to change the color of folders on your computer.
Folder Painter'i You can download it by clicking here.
Cleaning junk files on computerk and gaining storage spacebest for k PC cleaning programsnı You can find it in our article here.
Last Updated: December 1, 2021