How to Dismiss BluTV Membership?
Last updated: December 14, 2020
You can cancel your BluTV subscription at any time. In this article BluTV account deletion You can learn the steps.
BluTV is a digital television set up under the umbrella of Doğan Holding, allowing you to watch different TV series, movies and live broadcasts whenever and wherever you want, without advertising.
You can cancel your BluTV subscription at any time.
How many days is BluTV free?
BluTV'yi 7 day throughout free You can try and cancel at any time.
Is there a BluTV withdrawal fee?
BluTV service is not committed. Cancel In case you do, you do not pay any withdrawal fee.
Can BluTV membership be canceled instantly?
By following the steps below Blu TV membership cancellationYou can do it right away. BluTV membership cancellationThere is no question of waiting in front.
How to cancel BluTV membership?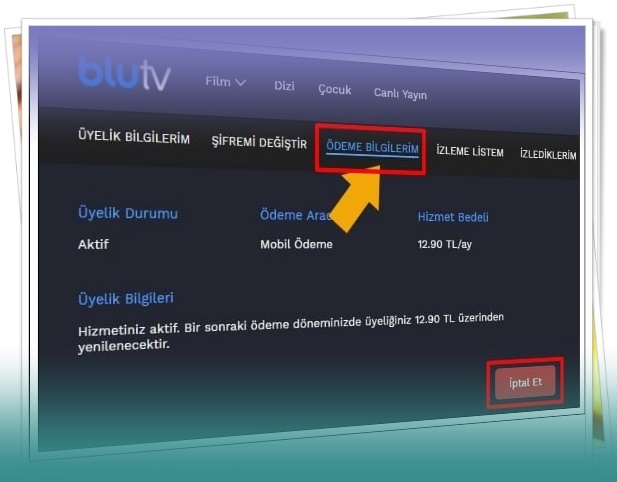 You can delete BluTV account only on the Web.
My account

>

My Payment Information

found on the page

Cancel

You can cancel your subscription from the button.
Apple in-app purchase Subscriptions made with (in-App purchase) are canceled via iTunes.
Is BluTV membership canceled via SMS?
BluTV subscriptions purchased through Turkcell, Vodafone and Turk Telekom can be closed by sending an SMS.
Turkcell BluTV membership cancellation
Turkcell BluTv membership cancellation You need to write blutv IPTAL and send an SMS to 3544.
Vodafone BluTV membership cancellation
Vodafona BluTv membership cancellation It is sufficient to write "IPTAL PAKETADI" and send a message to 8800.
Turk Telekom BluTV membership cancellation
Blu TV membership transactions of those who use Türk Telekom operator are carried out through My Account – My Payment Information – Cancel.