How to Flash Windows 10 Fat32 Format
How to throw Windows 10 Fat32 format, you can follow the steps below.
The process of formatting a disk or USB memory on your Windows 10 computer is called formatting. With this method, all data on the disk is deleted. Therefore, you should back up the data on your disk to another location (for example, to a cloud storage service) before formatting.
Disk Format Process
Here are the steps you need to do after backing up your disk:
Click on the search icon (the magnifying glass icon right next to the Windows icon) located at the bottom left.
Type "This PC" and click on the first option that comes up.
In the tab that comes up, point to the disk you want to format from the "Devices and drives" section.
Right click and select format.
On the screen that appears, select "FAT32" from the file system section.
Select the allocation unit size. (There is detailed information in the sub-title.)
You can leave the volume label part blank, the computer will make an assignment itself.
Check the box next to Quick format.
Press "Start" and wait for the process to finish.
Your disk is formatted and ready to be used again.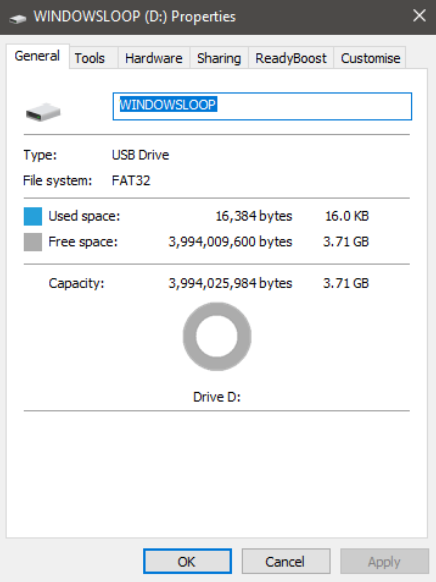 When you follow these steps, your disk has been successfully formatted in FAT32 format.
Separation Unit Size Selection
You should set the allocation unit size according to your storage size. For example, 4096 bytes can be selected for a USB with 8 GB of memory. For an SSD with 512 GB of space, you can choose 32 kilobytes. So as your disk size increases, you should also increase the allocation unit size. In this way, your disk runs faster and more efficiently.
Quick Format The quick format process makes your formatting process complete in less time. But this method does not work in some cases. Therefore, in order to save time, quick format should be selected first during formatting and it should be checked whether the operation is successful or not. If your disk has been reset, your operation is successful. But if there is a problem, the quick format option should be turned off and the format process should be repeated. Although it takes longer than the other, this method always gives successful results.
Considerations for FAT32 Format
If you have important information or data that you do not want to lose on the disk to be formatted, you must make a backup. Because formatting deletes everything.
FAT32 formatting is not suitable for all disks. That's why you need to choose your formatting well.
Do not disconnect your disk from the computer during formatting. If the connection is lost, your disk may be irreversibly corrupted.
The disk (C disk) on which the system is installed cannot be formatted. Therefore, to format the C disk, you need to plug it into another computer and follow the procedures here.
This article explains how to format Windows 10 FAT32.