How to Install Google Camera (GCam)?
Last updated: November 10, 2020
Developed by Google What is GCamYou can find answers to many questions about GCam such as, what does it do, on which devices, how to install Google Camera GCam.
Google's camera application, which is shown among the best in mobile photography, has been released an APK for the 8.0 version of Google Camera, known as GCam.
What is Google Camera GCam?
GCam is a camera application developed by Google that contains various filters and modes. The main features that distinguish Google camera from other camera applications can be listed as HDR +, motion, night mode, panorama, photosphere.
What are the features of Google Camera (GCam) 8.0? What does GCam do?
Google camera GCam, which is the abbreviated name of its application, allows you to take your photo experience and photo quality to the next level with many extra features such as HDR +, portrait mode, night mode etc.
GCam'de;
Automatic "Do Not Disturb" mode during video recording
Fast switching between video resolutions
New "Settings" interface
24 FPS video recording
4K 60 FPS video recording
Exposure settings to adjust the brightness and HDR level of photos
"Familiar Faces" feature to capture the best photo
Virtual shutter button hold feature to capture the best photo
Artificial intelligence enhancements
are available.
Which phones have Google Camera?
GCAm is available on Google Pixel phones. Besides this;
OnePlus 7 and 7 Pro
OnePlus 7T ve 7T Pro
Pocophone F1
Redmi Note 8
Redmi Note 7 ve 7 Pro
Mi 9T ve Mi 9T Pro
Samsung Galaxy S10e
Galaxy S10 and Galaxy S10 +
Galaxy Note 10 ve Note 10+
It can also be installed on such devices.
How to download GCam APK?
Download GCam 8.0 APKto eat you can click here.
Can GCam be installed on every phone?
GCam only works on smart devices that support the Camera2Api feature.
To check this, find the Camera2 API Probe in the Google Play Store store and install it on your smart device and launch it. App If any of the options "LIMITED", "FULL" or "LEVEL 3" shows green, this application is available for your device.
How to set up Google camera?
GCam 8.0 APK fileTo install, you need to make a small change of settings on your smartphone or tablet and allow "Installing apps from unknown sources".
Go to Settings> Security of your Android device.
Once the security options are opened, scroll down the list a little andUnknown sourcesFind the title.
Here "ClosedActivate the option to install APK file from unknown sources by sliding the button that says "to the right.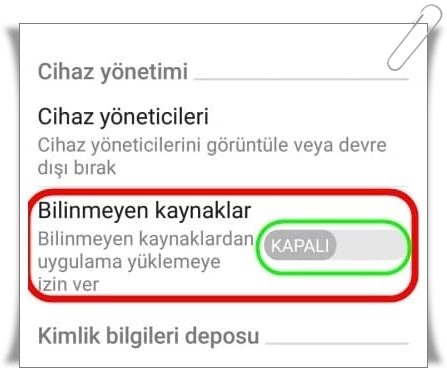 Now GCam 8.0 APK fileLet's download and install.
First from the link we gave above GCam 8.0 APK fileDownload.
You can start using the application.
How to turn on Google camera?
After the installation is complete, open the application. Given the necessary permissions, the GCam application will automatically start your camera.