iOS 13.5 Jailbreak broker has been released. First you can use your device after upgrading to 13.5 version Jailbreak tool how to install and IOS 13.5 Jailbreak We will discuss how to do it in our article.
What is jailbreak, what does it do?
The process of removing operating system restrictions on Android-based mobile phones is called Root. Root gives you access to features you don't have access to. This term Root on Android is called Jailbreak on IOS based devices.
How to make iOS 13.5 Jailbreak?
To jailbreak your device, you need to update it to your iOS 13.5 version.
IOS 13.5 Jailbreak The tool supports all iPhones and iPads running Unc0ver 5.0, iOS 13.5.
iPhone 6s
iPhone 6s Plus
iPhone 7
iPhone 7 Plus
iPhone SE (2016)
iPhone SE (2020)
iPhone 8
iPhone 8 Plus
iPhone X
iPhone XR
iPhone XS
iPhone XS Max
iPhone 11 Pro
iPhone 11 Pro Max
iPhone 11
2020 iPad Pro
2018 iPad Pro
2017 iPad Pro
iPad Air 3
iPad Air 2
iPad mini 5
iPad mini 4
5th / 6th / 7th generation iPad
You can use Unc0ver 5.0.0 to jailbreak all iPhones and iPads running iOS 13.3.1 – iOS 13.5.
Step 1 – Altstore.io by going to the site IOS 13.5 Jailbreak Download MacOS or Windows version for.
Step 2 – Open the .zip file you downloaded and double click on the Setup file inside to open the setup screen. (If Windows Defender warns, "Allow access" Make sure the warning is approved.) IOS 13.5 Jailbreak to run the tool on your computer iTunes it must be. If you don't have iTunes,DownloadIf you download it by pressing the "button, you can already skip this step.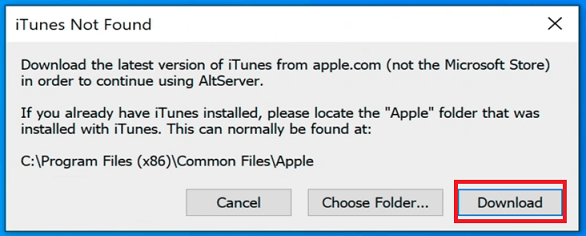 Step 3 – After the installation is finished, connect the IOS device to the computer with iTunes open. After right-clicking the application icon from the taskbar, "Install AltStoreSelect your iOS device via ".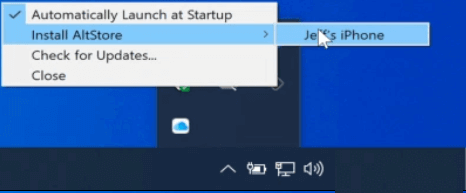 Step 4 – "Apple ID and Password" Fill in the field.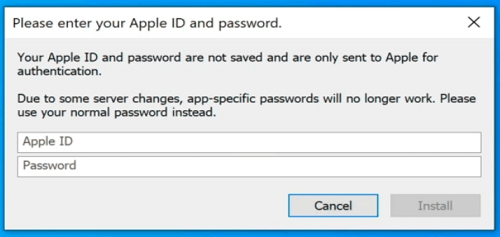 Step 5 – on your iOS device Settings → General → Device ManagementOpen and Apple IDTouch your. Here Trust AltStore Check the option.
Step 6 – Download the unc0ver tool using Safari and use the AltStore application to install it. From here You can reach the site. Under Download Open in Altstore Press. Incoming alert "Open (Aç)" pass by saying.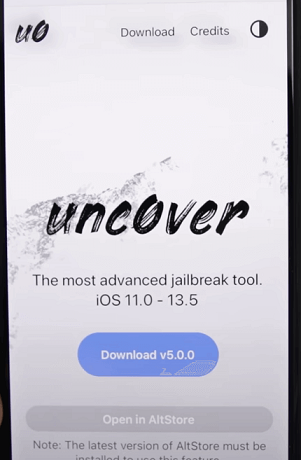 Step 7 – Uploaded after loading "Unc0verGreen to open the app " "7 Days" Touch the button.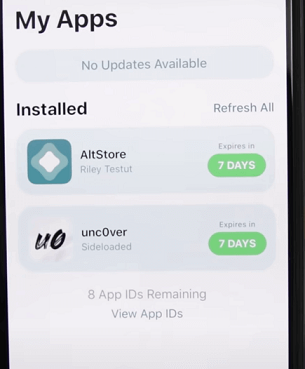 Step 8 – The installation will be done and you will also get to your phone's main menu. Unc0ver application added. This time "Unc0ver" You have to enter the application.
Step 9 – Then to start the jailbreak process "Jailbreak" Press. The installation will complete and you will be asked for confirmation to restart the device. Give approval.
Step 10 – After your phone restarts, enter the Unc0ver app again and "Jailbreak" Tap once again. Wait for the reload to complete. When confirmation comes, give another restart confirmation.
After reboot, on the home screen "Cydia" It will appear. No longer iOS 13.5 Jailbreak has been done.