iPhone 14 Recovery Mode is a tool that allows users to fix iPhone update and troubleshoot phone. Contents…
iPhone 14 Recovery Modeis a tool that allows users to fix iPhone update and troubleshoot phone.
Recovery mode (Recovery Mode) is a troubleshooting tool that connects your iPhone to a computer and lets you use Finder or iTunes to diagnose and fix the problem.
If the iPhone screen shows nothing but the Apple logo for a long time and never turns on completely,
If the phone is stuck in constant reboot loop during iOS update,
If the phone does not turn on, off and does not respond,
iPhone 14 recovery modeYou can troubleshoot problems using
All these problems mean your iPhone is not working properly and it will take more than a simple reboot to get it up and running again.
Putting a device into Recovery Mode allows the iPhone to work and connect to iTunes or a computer while iOS is not booting. The idea behind recovery mode is that it restores your iPhone to a usable state.
Below you will find the steps to get your iPhone into Recovery Mode.
How to Open iPhone 14 Recovery Mode?
iPhone 14 recovery modeinsert the phone can reset to factory settings. This means that all your data will be deleted. This is why you should consider recovery mode as a last resort.
Connect your iPhone to your computer with a USB cable.
Press and hold the Volume up + Volume down + Lock button at the same time.
You will be greeted with a black screen indicating that your phone is in Recovery Mode.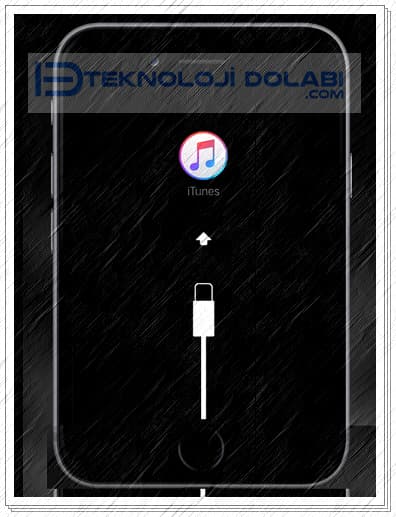 A popup will appear on the Recovery mode screen asking to Update or Restore. The update will reinstall the operating system without deleting the data. If the update option fails or your device crashes, restore will reinstall the operating system and delete all data.
If the restore is successful, your phone will automatically exit Recovery Mode when it restarts.
Frequently asked Questions
Disabled iPhone enters recovery mode?
You can put an iPhone that is locked, that is disabled, due to too many incorrect passwords on the lock screen, into recovery mode by using the same steps as mentioned in the article.
Does iPhone recovery mode work without a computer?
A computer is not required to put iPhone into recovery mode. But if you are going to restore and update, the computer is necessary.