How to Turn Off Bing Notifications
After the last update of Microsoft Edge Bing notificationsYou can find how to turn it off in our article.
After the update, Chromium-based Edge sends Bing and default browser notifications to its users.
How to turn off Bing notifications?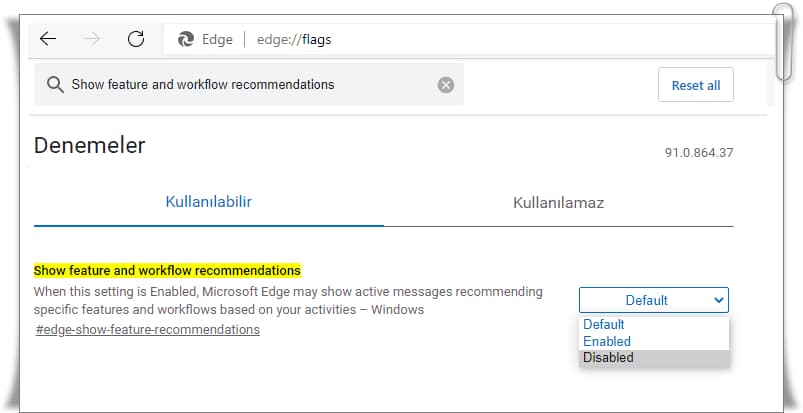 Edge address bar edge://flags in summer.
At the top of the page that opens, you will see a section that will allow you to search. Here Show feature and workflow recommendations in summer.
You will see an option appear before you. In the drop-down menu just to the right of this option, click "Default' will be written. Click on this phrase and "DisabledActivate the " option.
your browser reboot.
Last Updated: June 3, 2021