It seems like all of our "free" social media platforms are looking at how creators (and company too) will have monetization tools. Twitter last month announced its Super Follow feature, which lets users subscribe for extra, exclusive content from their favorite artists, writers, and other creators. Now Instagram seems to be working on something similar and calls it "Private Stories" which means the app will live in the Stories section. There are not many details as it is still under development.
Instagram has confirmed to Tech Crunch that they are indeed working on something, but the screenshots circulating are still just internal prototypes. This feature is still in early development and is not yet available for public alpha testing. This means they don't have the freedom to discuss any details yet, so any info we get may not be official, but may come from screenshots of the prototype. We can get an idea of ​​their plans, even if they're not official.
Creators will be able to post "Private Stories" that can only be viewed by "members". We can assume that members will subscribe to the creator's content for a certain monthly fee. This is similar to how Patreon does things, but this time the content will be hosted in Stories. They can't be screenshots, but the creator can add it to Highlights. A prompt will tell them to "Save this in Highlights for Your Fans" so new fans may have something to see when they finally subscribe to you.
It looks like this feature is just part of their plan to help creators make money. Instagram Head Adam Mosseri said they've previously researched things like subscriptions, tips, and even NFT.
The process is not fully clear at the moment, but a paid subscription system may be included in the platform. According to the limited information obtained, this special Stories feature will only be available to paid subscribers of the account. If this is the case, the system, which is likely to be abused more seriously, reveals its follow-up that will be detailed in the near future. Because the company says that the infrastructure is real for now, but they are doing a preliminary test in itself. New information from this test may emerge in the coming days.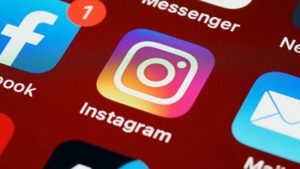 There are three categories of monetization tools they are looking for: commerce (branded content, affiliate marketing), users paying creators directly (gated content, tips, pay-type products), and revenue sharing with things like IGTV and Reels.
Since all of this is either in the prototyping or planning stages, we don't really know if and when we'll see something this year. But we can expect some announcements and changes as soon as Mosseri says they're moving away from a photo-sharing-only app.
The post Instagram Brings "Private Stories" Feature. first appeared on TeknoDestek.