Mobile Applications You Can Learn To Code
Last updated: January 26, 2021
Mobile applications where you can learn programming and coding popular computer on your phone or tablet with You can learn coding languages ​​for free.
Programming language is a computer language that offers the opportunity to develop commands and software in a certain standard form. Programming languages ​​allow computers to process large and complex information groups quickly and efficiently.
Thanks to programming languages, it is possible to control what kind of output a computer can give in which situation. In short, thanks to programming languages, computers and humans can communicate efficiently.
Mobile Applications You Can Learn To Code
Mobile applications you can learn to code with computer You can learn coding languages ​​for free.
SoloLearn
The first member of our mobile apps that teach coding SoloLearn, It is a coding platform that includes basic to advanced courses for many programming languages. It offers basic and concise tutorials for beginners, including traditional items such as lessons and quizzes.
The app works like a social media platform, allowing you to use your competitive spirit and share your results with other users on the platform. You can also write your own codes and view your outputs with the IDE included in it.
There are over 900 courses in the application and all of them are free. Depending on your technical proficiency, the app can offer three different learning modes. You can easily access information suitable for your experience as beginner, intermediate and advanced.
JavaScript, Python, Java and many other languages. The application offers paid monthly and annual plans as well as being used with a free trial.
Programming Hub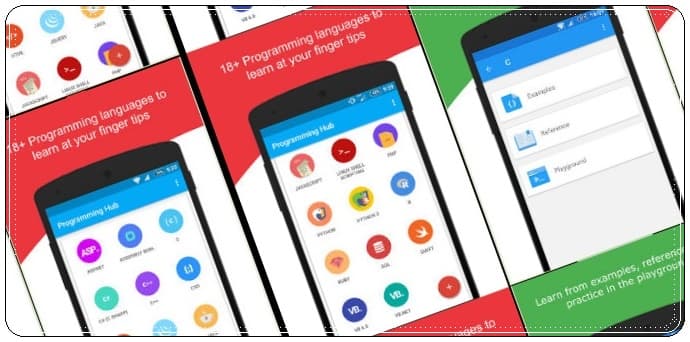 Programming Hub emerges as one of the most important programming learning platforms for both iOS and Android. It offers many different courses in more than 17 programming languages. An offline mode is also included in the app to help developers practice everywhere. Unfortunately, it is only available for HTML, CSS and Java courses.
All training content is well structured. After completing a course within the app, you will have a clear idea of ​​how any programming language works. The interface of the platform is intuitive and easy to use.
Programming Hero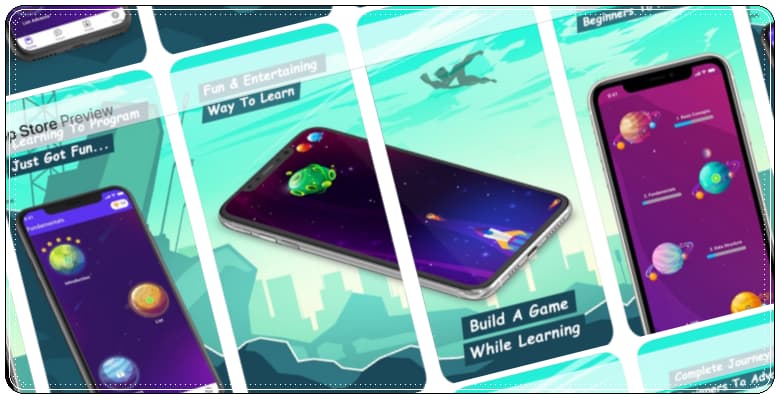 This mobile application, which facilitates the teaching process with gamification and makes you love software and programming, will succeed in grabbing your attention. Programming Hero appeals to both beginners and advanced developers.
In addition to covering the basic principles of the most common programming languages, the app will OOP, It can also introduce the general concepts of data structure and algorithms. Thanks to the gamification system, you can learn programming with fun.
Despite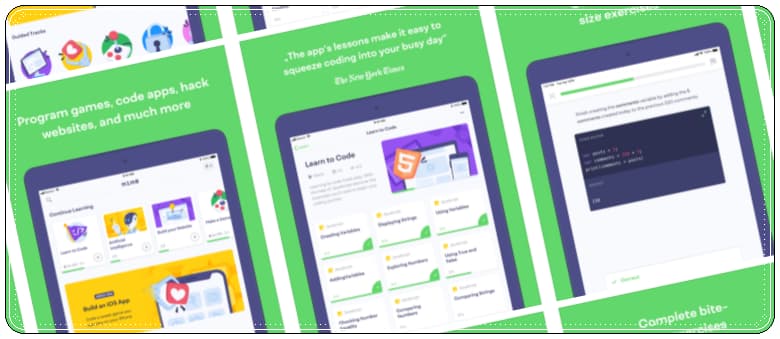 Fifth in our list of mobile applications that teach coding, Mimo is a coding application designed with multiple learning paths that focus on what you want to do with real-world projects. It has a simple and friendly interface and little lessons you can take on the go. Mimo gamifies learning lines and rewards that encourage you to keep coding. The application has various languages ​​and technologies such as Python, JavaScript, Java, HTML, CSS, Swift, Kotlin, C ++, SQL and PHP.
Codemurai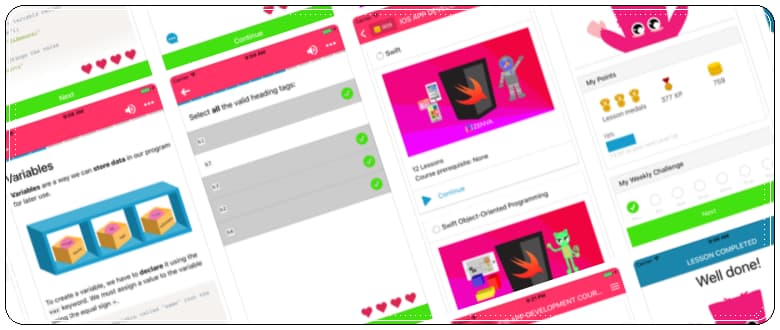 The app has a wide selection of courses. You can find learning materials in HTML, CSS, Java, JavaScript, C # and many other languages. There are many tutorials on mobile programming as well as tutorials on Unity 3D.
Codemurai allows you to constantly test your skills through quizzes and tests to ensure that developers understand the concepts they have learned.
Grasshopper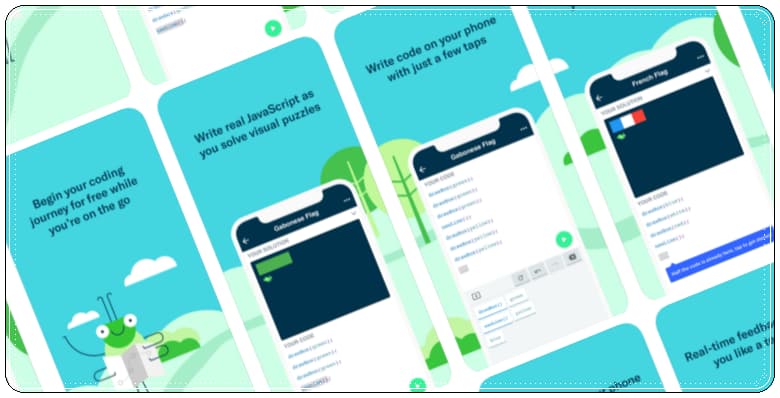 The seventh in our list of mobile apps that teach coding, Grasshopper is a free iOS and Android app that teaches you to code with JavaScript puzzles you need to solve in order to move forward. This app is very easy to use as it allows you to use blocks and arrange them in a logical order to create a working code. Also, you get real-time feedback and unlock achievements as you become more proficient.
Easy Coder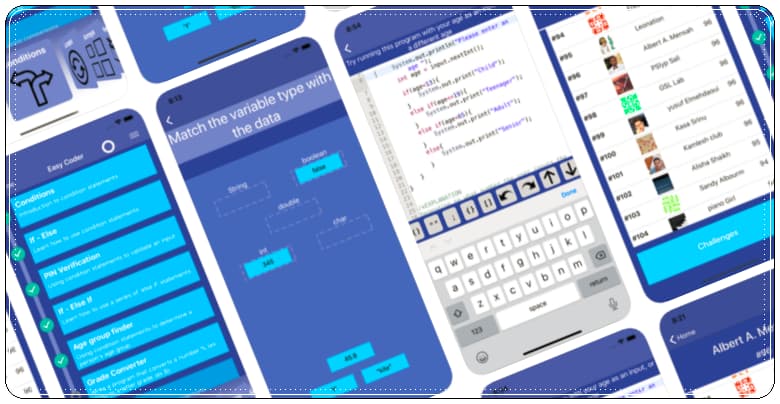 Easy Coder is a mobile application that focuses solely on teaching Java programming. The app offers step-by-step interactive lessons, quizzes, and programming challenges that will teach you basic programming concepts and prepare your skills further. Lessons are short and to the point. So you can easily work and understand even on the go, and the application can also solve practical examples to clarify programming concepts.