iPhone'da mute button not workingYou can learn what you can do from our article.
mute button on iphone It's an easy way to mute and unmute your phone.
iPhone silent modeYou can also mute all incoming calls, notifications and messages. Alarms you set in the Clock app and ringtones of calls from favorite contacts continue to ring.
iPhone mute button Since it is a frequently used key and it is sensitive, malfunctioning of this key is among the frequently encountered problems.
If you have a problem with the operation of the mute button, you can try the solutions in our article before taking it to the service.
Mute button not working on iPhone, what can I do?
The mute button may sometimes not work due to dirt and dust caught between the button.
If this key is changing its position by itself, it may be doing it because of some items that have entered between the keys. First of all, clean the chamber containing the button with the help of a thin object (for example, a toothpick) without damaging the button.
By restarting your device mute keyCheck if it is working.
If, as a result of this mute button not workingIf so, it probably means there is a hardware problem. iPhone mute buttonwell change operation must be performed. If your iPhone is under warranty, you can have it repaired or replaced.
If you do not have a warranty, the repair should be done by expert technicians in an environment where absolutely necessary conditions are met.
You can mute your device with the Assive Touch feature until you take your device for service.
Settings > general > Accessibility > Assistive Touch Activate the option.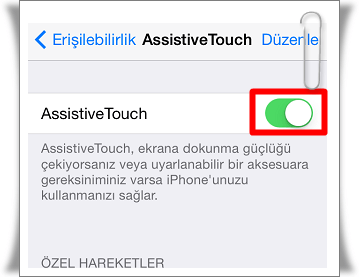 By logging into the Assistive Touch menu Device > Turn off the sound You can mute your phone by tapping .
If you have encountered the problem of no sound when someone is calling on your iPhone in our article here You can find the solution by following the steps.
How does the iPhone mute button work?
Push the iPhone mute button. If you see an orange band when you push the button, your device is in silent mode.
How much is iPhone mute button repair?
iPhone mute button repair varies depending on the phone model.