Last updated: December 9, 2020
One on Steam download a game or encountered while updating the downloaded game Steam disc burning error We will share the solution in our article.
Delete the file you want to download
When Steam encounters a problem while downloading Common It may cause a corrupted file in the name of the game to remain in the folder. Any corrupted file also Steam disc burning error may lead you to receive. By following the steps above, destroying this file may help solve the problem.
Right click on the Steam icon on the desktop.

Open file location

Select ".
Respectively "

Steamapps

"And"

Common

Open the "folder.
The game you are having trouble downloading Delete the 0 KB folder.
Run the Verify integrity of application files option
The file integrity verification option, which Steam has added as an error solution method, ensures that if there is a missing or damaged file in the files of the game you have selected, it can be downloaded again. With this method Steam disc burning errorYou may be able to prevent.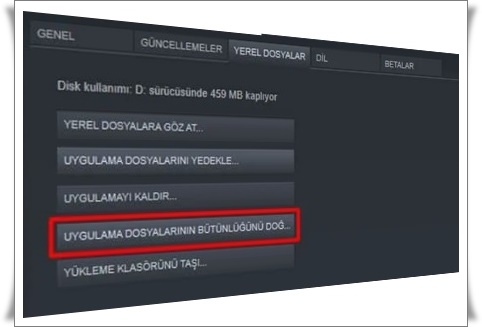 Open Steam and

Library

Sign in to the tab.
Right click on the game you get the error from the tab on the left.

Specifications

Select ".
"

Local Files

By opening the "tab"

Verify integrity of application files

Select ".
Delete the Steam cache
Game files may be incomplete or corrupted, as well as some disorders in Steam's cache. Cleaning Steam Cache You can minimize the problems that arise or may occur while downloading games with this method.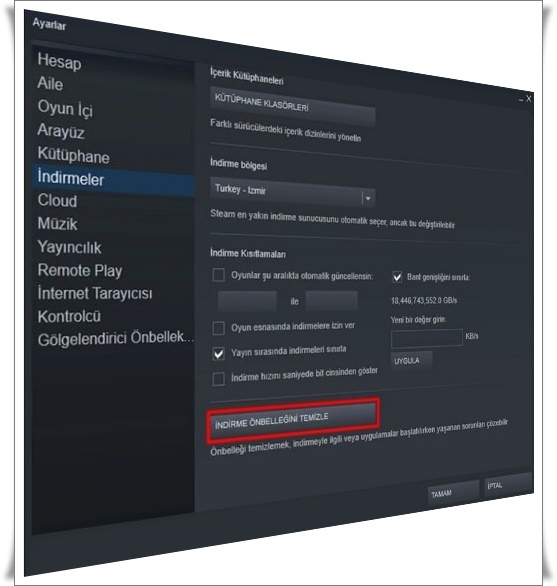 Open Steam and click on the Steam text in the upper left.
"

Settings

Followed by the "tab"

Downloads

Login to the "tab.
At the bottom of the page, "

Clear download cache

Select ".