Last updated: December 27, 2020
What is Spotify, what does it do, how to use Spotify, Spotify discountHow to make a li subscription, Spotify without internet like to rest All questions about SpotifyYou can find the answers in our article.
What is Spotify?
Spotify A Swedish-based music streaming and podcast service, a digital music platform powered by a monthly subscription system that allows unlimited streaming of selected music from a range of premium independent labels, including Sony, EMI, Warner Music Group, The Orchard and Universal.
What does Spotify do?
The biggest difference of Spotify from other music platforms is to allow you to listen to it by presenting it to you via the cloud server instead of downloading any track you want to listen to.
Is Spotify paid?
You can use Spotify for free. However, certain restrictions and advertisements appear.
How much does Spotify cost?
The premium price varies by country and region.
Spotify Individual membership: 1 User – 17.99TL
Spotify Duo subscription: 2 User- 23.99TL
Spotify Family Pack: 6 User- 26.99TL
Spotify Student Pack: 1 User – 8.99TL
How to use Spotify?
Using Spotify very simple.
Firstly Spotify appDownload below.
Then sign up.
After signing up, press the menu button on the top left and click "

Browse

The most listened lists from section, pop, jazz, rock, club, country, etc…. choose one of the styles.
"

Play shuffle

If we press "part, it starts to play the list in shuffle.
"

+ follow

If you click on ", it will save it in your" playlists "section.
"

Playlist

You can access from the menu.
You can delete unwanted lists from here, share and download them with your friends.
How to get Spotify student discount?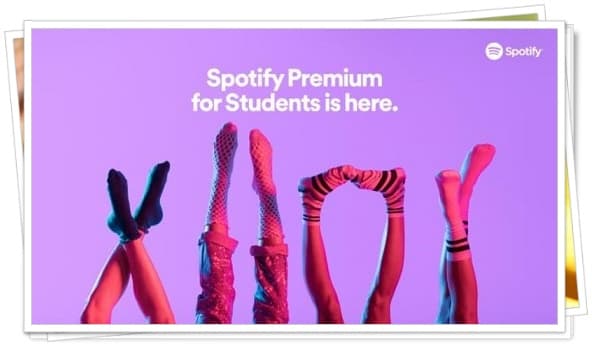 Within the scope of the student campaign offered by Spotify, every person who is a university student can benefit from a 50% discount. If you have a regular or premium account, you can directly switch to the student campaign to benefit from the 50% discount and benefit from the 50% discount.
Firstly To the Spotify Student platform go.
You can either create a new membership or continue from your existing account.
Then go back to the premium section.
Continue the process by entering your card information in this section.
You will be asked to provide information that you are a student from the SheerID section.
After completing the procedures here, some documents will be requested from you. These are: syllabus, transcript, enrollment certificate, tuition receipt and enrollment letter. You must enter at least two of these documents.
You can also benefit from the Spotify student campaign when you log in at least two of the documents mentioned above.
Will Spotify work without internet?
SpotifyIt is possible to listen to music without internet! With Spotify premium, you can listen to Spotify without internet. Spotify It allows you to listen to premium playlists offline.
How to listen to Spotify offline?
Listen to music without Spotify internet offers feature. In cases where the internet connection is not active, it is possible to listen to all the songs and albums you have previously downloaded via Spotify offline.
In our article here Listen to Spotify Offline music You can find detailed information about.
How to turn off Spotify shuffle?
Spotify can't listen to the song I want Those who say, want to play Spotify songs in order How to turn off Spotify shuffle You can learn from our article here.
How to cancel a Spotify subscription?
Here Click to log into your Spotify account.
Select Current Plans from the menu on the left.
Click the CANCEL PREMIUM button under the Spotify Free tab at the bottom of the page.
On the page that opens, click the Yes, Cancel button.
On the page that opens, specify the reason you want to cancel your Spotify subscription and click the Submit button.
Your Spotify Premium subscription, Your current subscription will be completely canceled at the end of the subscription. You can continue to use Spotify Premium features until this date.
If you purchased your Spotify Premium account through the operator of your line Canceling a Spotify subscription You need to contact your operator.