What is Zoom, How to Use it?
Last updated: December 29, 2020
What is zoom, what does it do? Is Zoom paid? How to download, install Zoom? How to use the zoom? How to start a meeting in Zoom? Here you can find answers to all questions about Zoom Zoom guide our article.
What is zoom?
Zoom is a platform where you can conduct interviews, meetings, trainings and online lessons online. You can either download the application or work on both mobile and tablet devices and computers via the browser.
What does zoom do?
With Zoom, you can participate in online trainings, organize meetings, and also make your job interviews in a short time through the application.
Is Zoom paid?
Zoom program both paid him the There are free packages. You can use the program for free, but some features are restricted to free use.
You can have an unlimited number of conversations in Zoom, which you can use for free, but you can participate in such conversations. The number of people is limited to 100. There is also no possibility to record these conversations in the free version.
How much does the zoom cost?
You can view the packages that Zoom offers to users in the table below.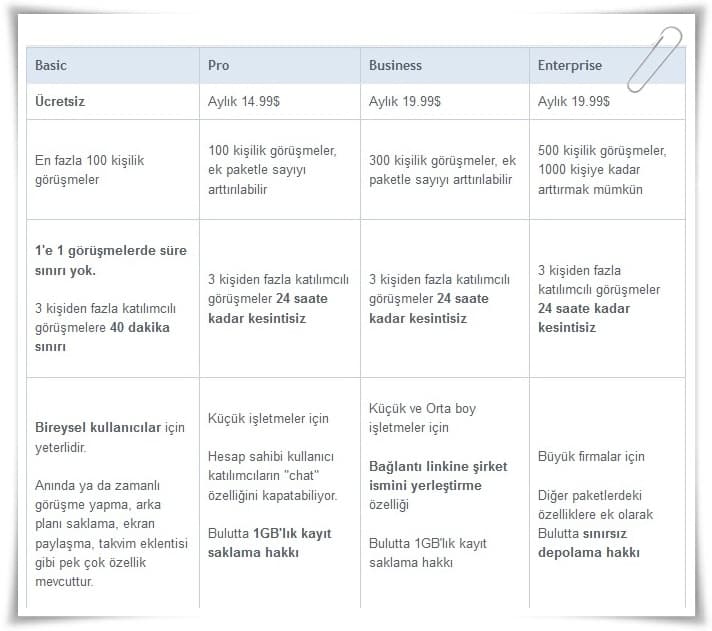 How many minutes is Zoom free?
Meetings can be entered with just one click, there is no need for anyone's instructions to upload or attend meetings. Zoom'a free The application allows meetings of up to 100 people and 40 minutes to be held. In the paid version, these numbers are expanding.
Talk time or video call duration in one-to-one meetings is not limited. If you do not have a Zoom membership, meeting time for meetings with more than 2 people Limited to 40 minutes The connection must be re-established after 40 minutes.
How to install Zoom?
Installing Zoom on phone
You can download Zoom Android and IOS apps below.
Installing zoom on computer
Zoom Windows and MAC versions can be downloaded below.
How to register Zoom?
https://zoom.us/signup Enter the address.
In the page that opens, in the upper right corner Sign Up It's Free Click the button.
Zoom first asks you to confirm your date of birth.

In the next screen, write your e-mail address to subscribe. (If you want, you can start your membership using your Gmail or Facebook account.)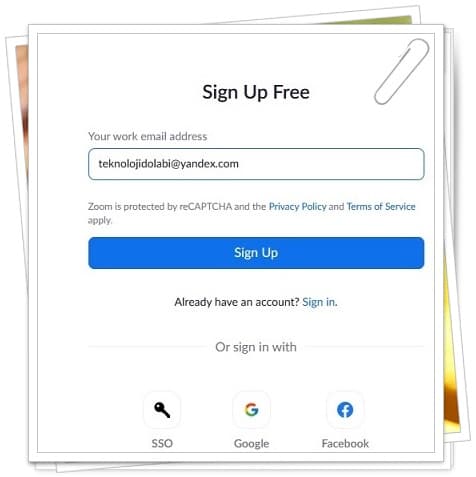 If you are registered with your e-mail address, click on the activation link from Zoom to your e-mail address and complete your membership by entering the requested information on the page that opens.
After clicking on the incoming e-mail and verifying your account, you are ready to use the application!
How to use the zoom? How is the interview in Zoom?
There are two ways for you to join any meeting organized through the app.
If you wish, without logging into the application from the application page you have logged in, "

Join a meeting

You can join the conversation by typing the meeting number shared with you by the person created for the meeting you are going to attend.
Another option is that you can become a member of the system thanks to the free membership offered by the system. You can login to the system via your e-mail address. You can also log in via your Facebook, Google or SSO accounts.
After logging into the application, you will see a screen.
From the screen that comes up "

New Meeting

You can start a conversation you are the manager of and invite the people you want to be included in this conversation with the option ".
You can send an e-mail invitation to the people you want to participate in the meeting you have created, or you can copy the meeting ID produced by the system and share it with the participants and make them participate in the meeting.
On the screen "

Join

You can join any meeting you have been invited to by using the "button.
On the screen "

Schedule

By using the "button, you can set a future date meeting that has been planned before and has a certain day.
How can I translate the Zoom application into Turkish?
Zoom application is designed in English. Zoom application does not support Turkish language.
You can find the Turkish translation of the Zoom program below.
Join a meeting: Attend a meeting
Sign in: Login
Meeting ID: meeting number
Dont connect to Audio: Turn off microphone
Always turn off my microphone: Always turn off my microphone
Leave meeting: Exit the meeting
Cancel: Cancel
Sign Up: sign up
Forget password: I forgot my password
Yourname: Your name
Turn off my video: Close my view
Mute: Sound settings
Manage Participants: You can see who is involved in the meeting or lecture.
Schedule: Future meeting
End Meeting: Where it will end your lectures or conversations.
Dial in: Call
Call Over İnternet: To call, to call.
Please Check And Try Again: Please check and try new
Launch Meeting: Starting a meeting
Allow Participants To Unmute Themselves: Let the participants speak up
Participants: Participants
Recurring meeting: Recurring meeting
Generate Automatically: Automatically create
Waiting Room: Waiting room
Personel Meeting ID: Personal Meeting ID
Mute Participants Upon Entry: Mute Participants on Entry
Enable Join Before Host: Enable join before meeting host
Contacts: Persons
Share Screen: Share screen
New Meeting: New meeting
Does Zoom work without internet?
No. Zoom requires internet to work.
How to send an invitation from Zoom?
Via the zoom program

invite

You can directly invite participants via e-mail and username from the place where it says.
Open Whatsapp Web on the computer, then in the zoom program in the upper left

exclamation

Click on the sign and you can send the link directly from Whatsapp address to the people and help them connect directly to the live broadcast.
How to start a meeting in Zoom?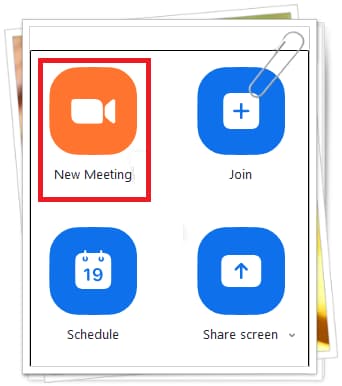 "New Meeting" Click the button.
Specify the subject of the meeting (Topic), start time and how long it will last.
If it is going to be a regular meeting, select the "Recurring Meeting" box. Choose how often to repeat from the new window that will open.
Check if there is a calendar application you prefer to use.
If you click the "Schedule" button after making all your settings, your meeting will be created.
If you share the link from the "Copy the invitation" section with the participants you want, they can join your Zoom call at the time you specify.
How to attend the meeting at Zoom?
First sent to you to attend a Zoom meeting You must click on the invitation link. When you go to this link, there are two options; Zoom application for free You can install it on your system or without installing the program "launch" You can join the meeting from the option.
Install the Zoom application on your computer and when you log in with your mail account There is a tab where you can view the meetings you have been invited to. You can also join meetings using this tab.
What is Zoom Meeting and what does it do?
Real-time audio and video communication with multiple participants, content sharing, corporate video conferences, training, lectures, presentations, etc. for Zoom Meetings The named feature / product is used. With Zoom's Meetings feature, you can share your screen with attendees during the meeting. You can even give a lecture or presentation on the whiteboard.