7 Best Free Android Office Programs
Top 7 if you don't want to use Microsoft Office on your Android phone free android office softwareYou can try one of them. Here it is free for Andoird devices Microsoft Office alternatives.
Microsoft Office applications are now almost an industry standard for office software. However, you don't necessarily need to use MS Officeiice. It is lighter than Office and has almost the same comfort of use. free office software was.
Among these applications, there are alternatives for those who only need to view or read documents without editing, as well as full office packages.
7 Best Free Android Office Programs
WPS Office
Polaris Office
Collaborate Office
OfficeSuite
Docs To Go
Google Workspace Office Apps
Document Reader
WPS Office
WPS Office is a free Microsoft Office alternative that offers a variety of features and options. It includes all the features you would expect from an Office suite, including support for documents, spreadsheets, presentations and PDFs. It also offers many sharing options such as email, WhatsApp, Bluetooth. With WPS Office, you can convert PDF files to DOC, PPT or XLS as needed.
Polaris Office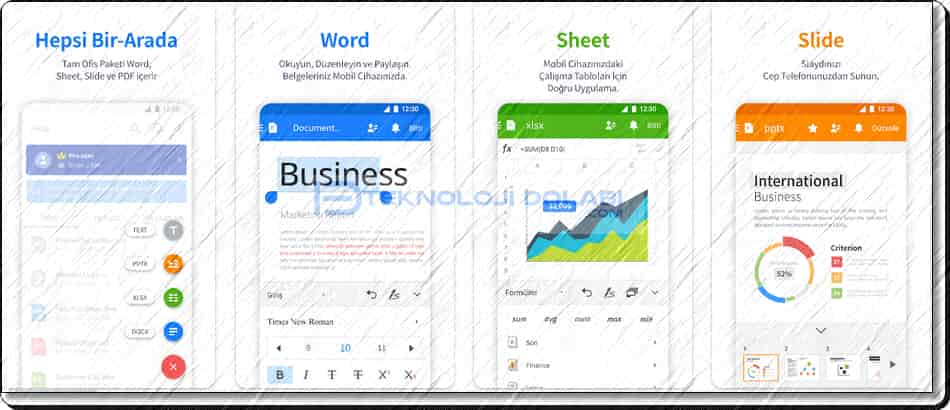 Polaris Office is Korean software that comes pre-installed on most Samsung phones. Polaris Office offers features similar to those found in Microsoft Office, including a clean interface and support for DOC, XLS, PPT and TXT files. The free version of Polaris Office also includes a built-in PDF reader and PDF editing features that let you add text, annotate, highlight and sign PDF documents.
Collaborate Office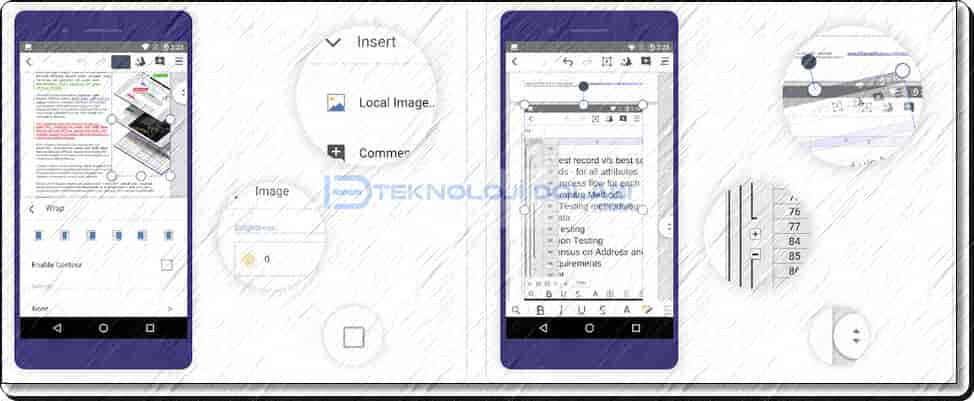 Collabora Office is a commercial office suite based on LibreOffice, a popular open source application suite. Free to download and use on Android devices, this app provides all the features and functionality you would expect from a full-featured office suite.
OfficeSuite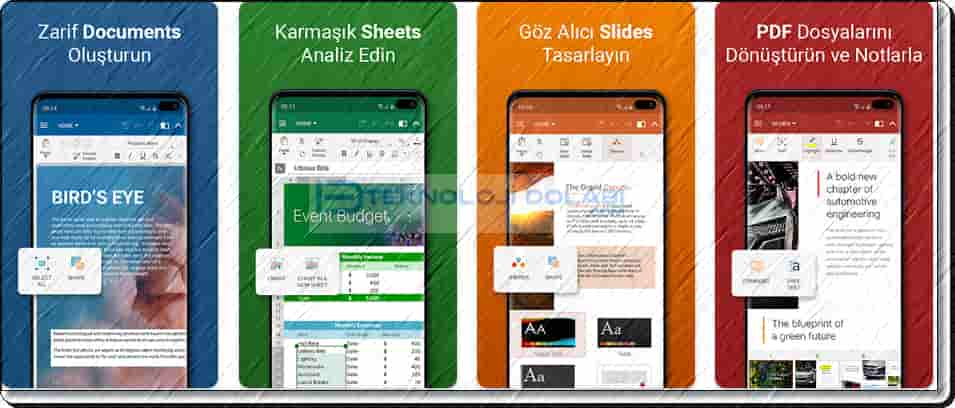 If you are looking for an office application with almost all the features of Microsoft Office, we can recommend OfficeSuite. OfficeSuite is one of the most popular Microsoft Office alternatives.
OfficeSuite includes a full-featured and easy-to-use word processor, a spreadsheet program, and presentation software. The spreadsheet program has a large library of formulas and functions. Creating and designing PowerPoint slides is easy in OfficeSuite.
Docs To Go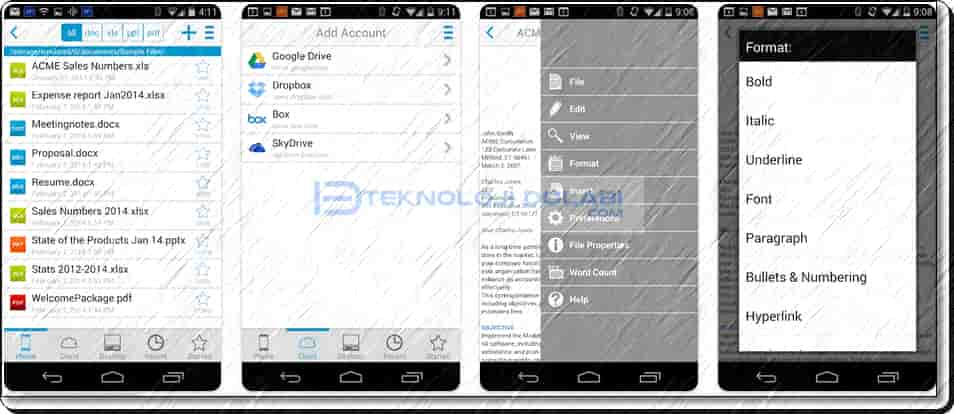 Docs To Go is compatible with Microsoft Office files so you can open, edit and create DOC, XLS and PPT files on your Android device for free. With its easy-to-use interface, Docs To Go is the perfect tool for anyone who needs to edit or format their documents.
Google Workspace Office Apps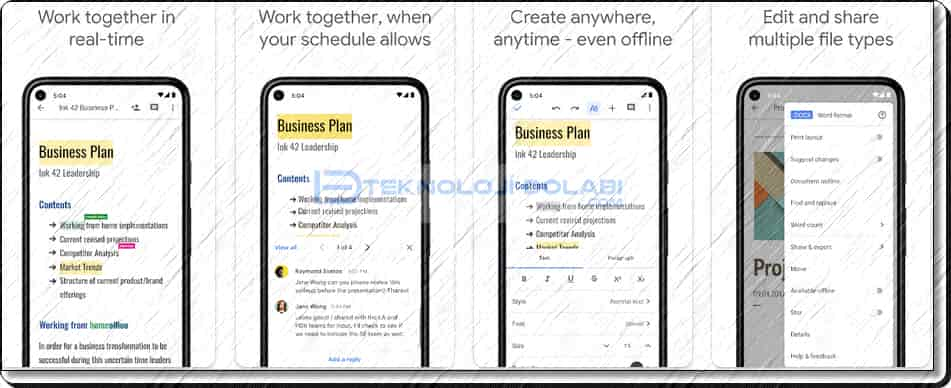 Google Workspace, formerly G Suite, is an Office tool developed by Google. Google Workspace Office apps, including Google Docs, Google Sheets, and Google Slides, are free to download and use on your Android devices.
Document Reader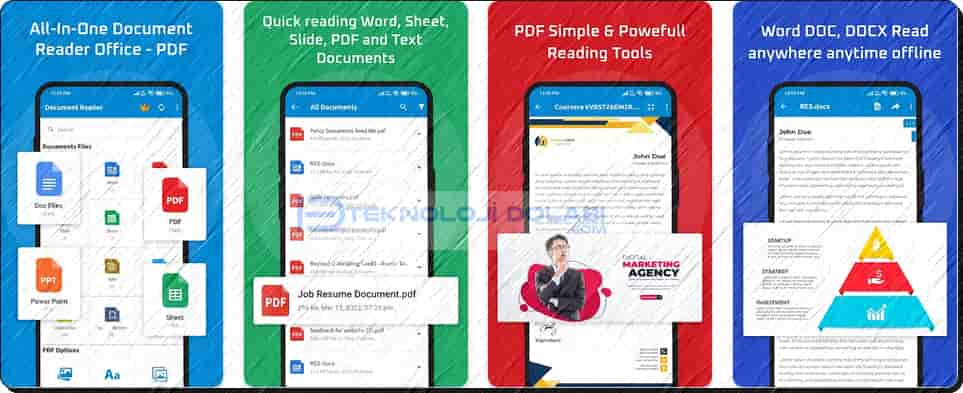 The last free Microsoft Office alternative for Android on our list, Document Reader is designed to view and read office documents including DOC, XLS, PPT and PDF files. Those who use Microsoft Office only for viewing and reading their files can opt for Document Reader, which requires only 35 MB of storage space.