Windows cannot share folder error is a fairly common problem and is caused by one machine not being able to see shared folders on another machine.
Windows allows you to create shared folders to easily share files with other computers or people. This makes it easy to access files stored on another computer.
It is quite annoying to encounter the problem that Windows cannot access the shared folder. There are many reasons for the Windows shared folder cannot be accessed issue. These include a misconfigured network, incorrect driver settings, misspellings in folder names.
Can't connect to public folder If it says Windows cannot access the shared folder, you don't have to worry. In this text Windows cannot share folder You can learn how to fix the problem easily.
Now Windows cannot access shared folder Let's see how to get rid of the problem.
3 Ways to Fix Windows Cannot Share Folder Error!❗
Add Exception to Your Antivirus ✅
Give All Network Users Full Folder Control ✅
Disable Password Protected Sharing ✅
Add Exception to Your Antivirus Software👍
In some cases, AntiVirus software can prevent files from being shared over a local network. Windows cannot share folder The most likely reason you're seeing the error is because AntiVirus is blocking the writing.
First of all, disable your AntiVirus software temporarily and determine if the problem is really caused by this. For this;
Right-click with the mouse on the icon of your AntiVirus application on the taskbar.
Select Pause protection.
If you don't get any error messages and file sharing is turned on, you can add an exception to the shared folder to continue using AntiVirus.
Win+I Windows by pressing the keys Settings Open the app.
Update & Security (in Windows 11 Privacy and SecuritySelect ).
from the left side Windows Securityby clicking Virus and Threat Protection select the title.
Manage Settings on the page Exclusion Add the shared folder by selecting the option.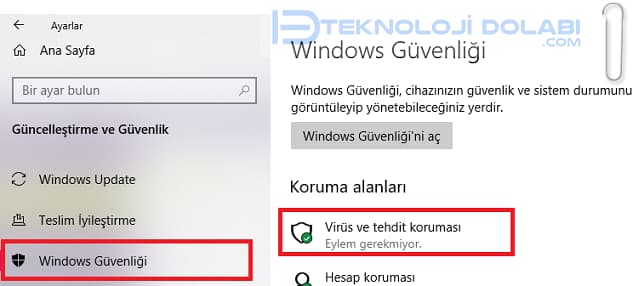 Give All Network Users Full Folder Control👍
Assuming you trust people using the local network, you can give everyone full folder control.
Right click on the folder you want to share full share and select Properties.
Go to the Sharing tab from the top and click the Advanced Sharing button.
Enable the Share this folder box and click the Permissions button.
Check the permission boxes by selecting Everyone (Eveyone).
Restart your computer.
Disable Password Protected Sharing👍
It is safe to protect shared files and folders with a password, but you can remove this protection if you trust people and devices on the local network.
Opening the Control Panel Network and Sharing Center Click.
From the left menu Change Advanced Sharing SettingsSelect .
Select all networks herePassword Protected Sharing disable the option.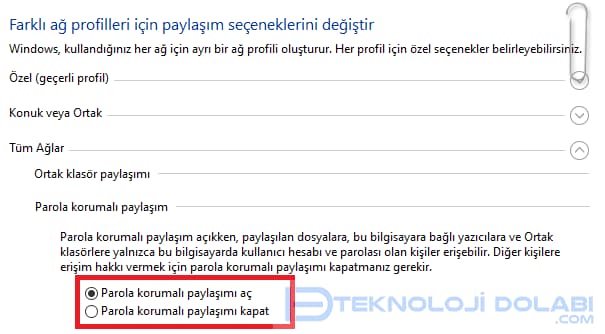 The problem of not being able to share folders over a local network is not uncommon. It is usually caused by your antivirus and is easily resolved. We hope our steps helped you discover the cause of this error, how to fix it, and how to re-share your files over your local network.
Windows cannot share folder We told you what to do for the problem.