Canceling And Receiving Mobile Payments Accidentally Made From The Play Store
Hello TeknoSupport readers In this article, we will talk about a topic that has been experienced very frequently in recent days and the users cannot find a clear solution despite its solution. Google Play Store most users shop on it, in some cases it is very high Play Store We may purchase the product by mistake. There is no need to worry about this, if the purchased product has not been used or it has not been 48 hours, there is a refund and cancellation. We will explain this in detail in our article.
Let's talk about the details;
If the product you bought first is a paid application, you don't have to worry, we can return the application very easily. If the product that is taken into consideration is an object to be used in the game, we should not use this object. for example PUBG MOBILE 'UC' (GAME COIN) received on.
Without wasting time Play Store With the mail information of our account here Let's log in.
If you have previously Play Store'a If you are logged in, the website will remember your e-mail information. Let's proceed by clicking Yes on this screen.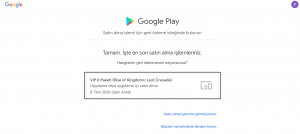 The last products we bought appear on the screen. Let's click on the product we want to return in the product list.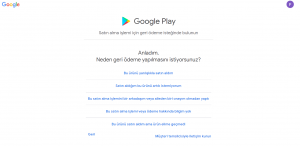 This section displays a screen where you can choose how you bought it, and you can start your return by selecting one of the items on this screen.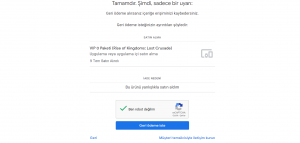 Finally, let's complete the process by saying Request a Refund.
After this transaction, if your return is confirmed, the amount you will receive from your phone bill will be reduced as 'Advance Payment' that month.
I hope that the article I prepared for you has worked for you, stay tuned for more technology articles and news, We wish you a Healthy Day.