Slidechat App: The XDA recognized contributor icoolguy1995 developed an interesting application with great potential. It allows you to use Facebook, Facebook Messenger and Twitter simultaneously without installing any RAM consume individual apps on your android phone pr tablet.
Why Use Facebook, FB Chat and Twitter with a Slidechat App
Slidechat is the application you might be looking for. If you have an entry-level smartphone without much RAM to spare on applications like Facebook and Twitter, then you might want to give a go Slidechat.
Webview be an application you will use Facebook, Facebook Messenger and Twitter as you use Google Chrome Mobile. This can be either good or bad, depending on your taste. While Facebook seems more enjoyable while using its dedicated application, the web version is more complete.
See also:Facebook Tips and Tricks for android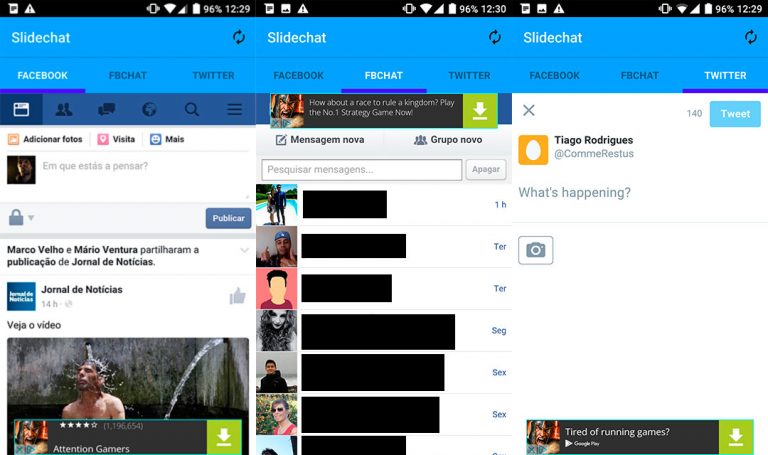 Weighting only 2.54MB, this will certainly help you save a little space. After installing the apk is "unzipped" and that translates into approximately 12MB in reality. It is still much better than the Facebook app occupies 250MB.
While space and RAM consumption is pleasant, the selling point of SlideChat is its ability to use 3 Web applications at once. With just a slide, you can switch to Facebook chat Facebook and Twitter. Multitasking at its best!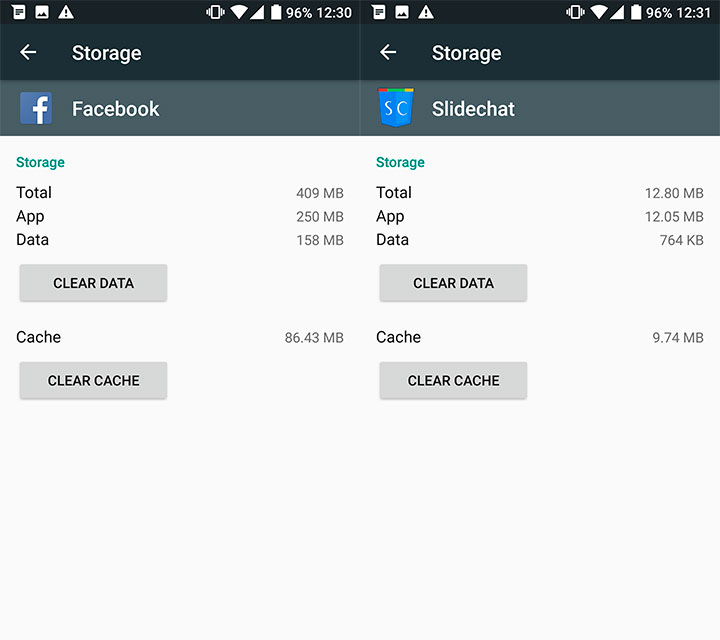 SlideChat is in its infancy, but the potential is huge. Imagine having a single application to access all your social networks! The developer is certainly open to suggestions and it seems a new user interface and the addition of Instagram tab is in his mind.
SlideChat Features

Can upload photos on the go.
Light weight.
Less ram footprint
Made for 2G network.
Added refresh button.
Can share photos.
Can save photos.
Videos in full screen mode.
In case you just want to try this version, you can download the APK file From  below.
Download Slidechat app
Slidechatv1.1.apk
2.55MB
All Devices