What is Turkcell BiP, How is it used?
Last updated: January 1, 2021
What is Turkcell BiPwhat does it do? Turkcell How to use BiP? Turkcell BiP conference call how to do How to delete Turkcell BiP account?
What is Turkcell Bip?
Bip Turkcell is the name of the application that provides free pictures, videos and messaging released by the operator.
What does Turkcell Bip do?
With the application, users can send each other free messages, pictures, videos and audio recordings. With the disappearing message feature, while users are messaging, they can make their messages disappear from the chat screen after the specified time. With the ability to communicate with everyone, application users can send SMS messages to those who do not use the application from within the application.
Is Turkcell Bip paid?
BIP Messenger application is free
Who can use BiP? Can anyone use the Bip?
Bip Application is an application developed by Turkcell. You can install this application on Android devices from Google Play and on ios devices from the App Store.
Subscribers of other operators other than Turkcell can also use the BiP application.
How safe is BiP?
BiP offers fast, secure and encrypted messaging.
Beep Your messages are stored encrypted on application servers if your backup feature is turned on. For users whose backup feature is turned off, messages are stored for a period of time and encrypted only to be transmitted. It is deleted after a certain period of time.
How to use Turkcell Bip?
To use the application, you must first download it. You can download Bip Messenger from the Android and IOS market links below.
Apart from that, after you write BIP and send it to 2222 for free, you can download it by clicking the incoming link.
After downloading the application, you can use all its features.
Can Turkcell Bip be used on a computer?
You can also use Turkcell BiP messenger on your computer.
First of all, you should log in to the site where BiP Web serves from your computer. Open your browser and in this link enter the address.
Open the Profile menu from the BiP application on your phone and click on the BiP WEB option.
Read the QR code that appears on the web page from the active phone camera.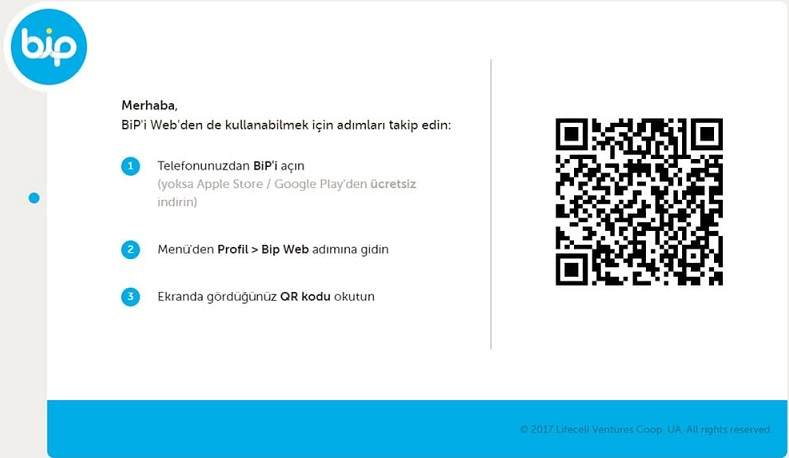 You can now message and transfer files on the desktop as much as possible.
How to conference on beep?
Group conversation can be started by pressing the multi-camera icon at the top right in the chat window. If there is an active group conversation in the group, users can join the conversation by saying "join on the group chat screen".
How many people can BiP video call be made?
You can reach them by making Group Video Calls with up to 10 people in BiP and by making a conference call with all your loved ones, family and friends.
How to activate the BiP search feature?
Located in the Profile section, Settings -> Search In My Settings. BeepYou can turn on the Receive from setting to save all incoming calls. BeepYou can get it from.
Beep What is 1000 Minutes Each Way?
Beep Internet usage consumed in calls made through the application is not included in the package. BiP 1000 Minutes In Each Direction The package is valid for 30 days and is automatically renewed if there is no cancellation request from the user. … BiP 1000 Minutes In Each Direction The package can be purchased once a month.
How to delete Bip Messenger account?
Beep Messenger account delete for any Bip Messenger account deletion linkwhat you don't need
Beep account deletion for operation;
Press the 3-line menu button at the top left in the Bip application.
Located at the bottom of this section

Settings

Tap the text.
In the settings section

My account

Tap.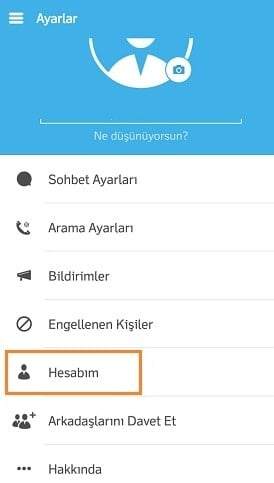 At the bottom of the My Account section Delete My Account if you tap Delete BIP accountyou can.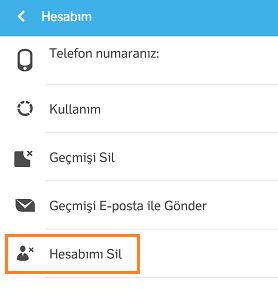 If you delete your account in the Bip Messenger application, all your conversations will be deleted and your friends cannot send you messages. If you do not have any chat backup of the BIP Messenger application, unfortunately your messages will not come back as you do not have backups.
For this Bip Messenger You need to think a few times while deleting the application.
After deleting your account in the Bip Messenger app and again Bip Messenger If you want to use the application, you can register again using your phone number.