Why do You need to increase storage on iPhone (Free Up iPhone Space)? This one is for all iOS our friends who rely on iPhone and iPad to stay connected but are unable to upgrade or use all the features available to them due to lack of storage. Since storage on these devices is not scalable, it is really important to free up as much space as possible when you can.
See also: iPhone 7 Tips and Tricks
How to Free Up/increase storage on iPhone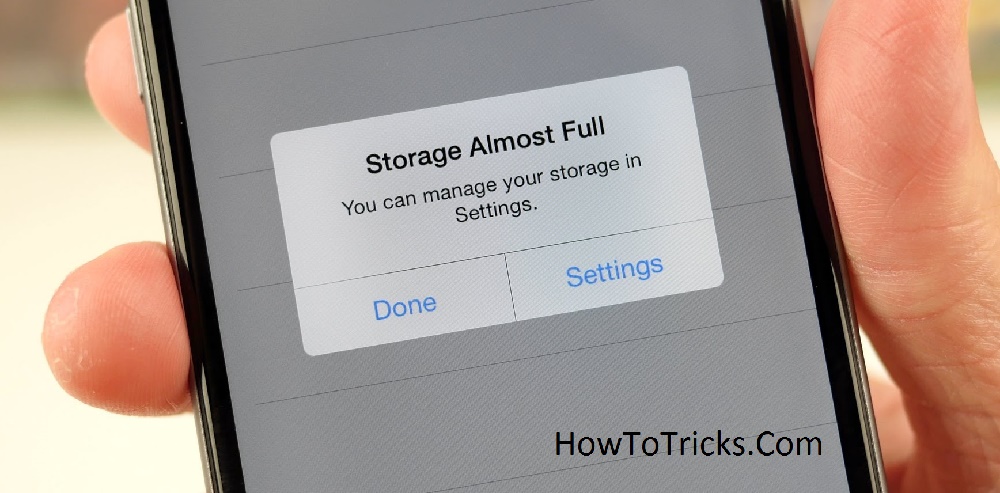 Here are tips to free up or Expand iPhone and iPad storage in iOS 9:
1. Stop saving these old messages.
If you've noticed that Messaging is your biggest app, it's very likely that images, videos, and other attachments that you've shared with friends and family will sit wherever you take valuable storage space. This happens when your phone is set to retain messages forever. But, it's a simple solution.
Go to Settings> Messages> Keep messages and update your settings. You can choose from a month, a year or forever. I strongly recommend setting this to a month if you use iMessage for images and other media. This will eliminate all messages by 1 month while keeping new messages saved in your iPhone.
2. An excellent step is to clean these apps.
I know, applications are what makes your phone an excellent digital companion. But they can also take tons of storage if they are not controlled. Apple has included a simple way to see which applications take the most storage. Just go to Settings > General > Storage, and iCloud usage > Manage storage.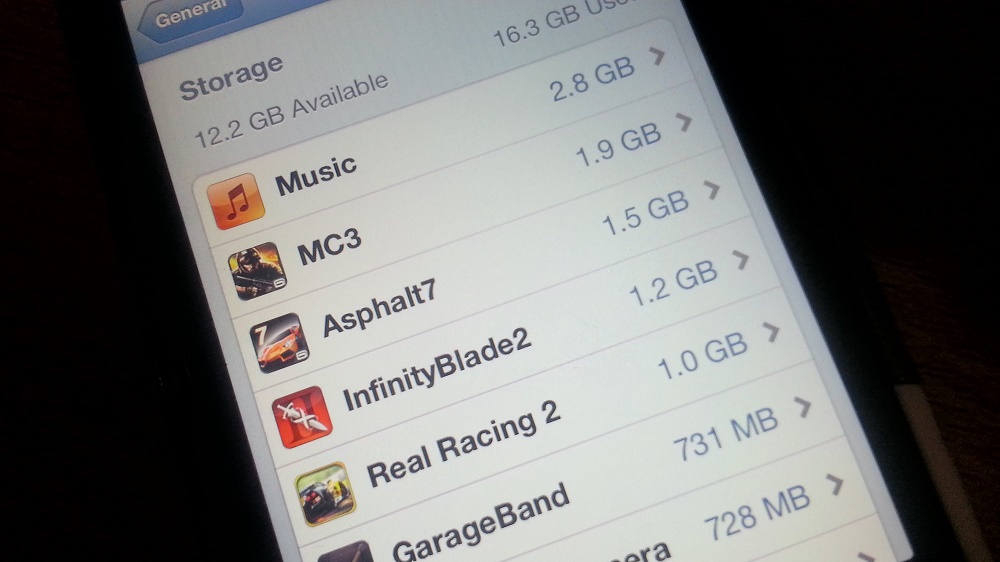 This shows all your applications, from the largest to the smallest. Remove some of the most important applications you can do without having to quickly recover a few gigabytes. Come, are you still playing words with friends? I do not think so.
3. Get rid of duplicate / unwanted images
Now we know that images and messages can be the culprit of low storage problems, but the pictures were taken in general.
Your phone can also cause problems. Most people no longer use traditional cameras. So many pictures of the same thing on our phone and never deletes copies.
There are a few ways to take great pictures and videos without using as much space. When taking HDR pictures
Do not keep copies of HDR and normal pictures. Go to Settings> Photos & Camera and
Uncheck "Keep a normal picture". Doing this will only keep the HDR version of a photo that was taken in HDR mode. It keeps the normal pictures if HDR is out of which is exactly what we want.
Also, make sure that "live pictures" are turned off. These are fun, but can use up to 2 times more storage. Access the application of your camera and activate "Live Photos" on. When shooting video, if you use 720p instead of 1080 or 4K, you can save up to 5 times as much space. Go to Settings> Photos & Camera> Record Video
And move on to the desired resolution.
4. Remove Watched movies and TV shows
If you enjoy watching HD movies and TV shows on your phone, you are not alone. But you can take a lot of space on your phone. The great thing about buying iTunes media is that you can remove them from your device and stream them or download them again when you're ready to look again.
Go to the Video application and press "Edit" in the upper right corner. ITunes will place an "X" on all videos saved on your phone.
5. Remove Old Podcasts
Podcasts can also take up a lot of space if you are not careful. As more and more people create podcasts,
You could find yourself quickly with the latest episodes of your favorite show. It is not necessary to save episodes of podcasts that you have already listened to.
Go to Settings> Podcasts and make sure that "Delete Played Episodes" is selected.
If even these tips mentioned above do not help you to free up a lot of storage on your iPhone, you can certainly try some tricks to free up applications and data that you do not necessarily need on your iPhone. I am talking about duplicate files and system updates that you have already installed and that they sit perfectly in your iPhones storage without doing anything.
6. Clear downloaded movies
Although mobile safari does not allow downloading of many file types, there are many third-party applications available on the Apple App Store that allow you to not only download movies, but also other files like zip and rar. If you want to download and watch movies, TV shows on your iPhone using this method, there is a very good chance that your iPhone will copy these files when you think you have deleted them.
What I mean here can be better understood by an example. Suppose you upload a 1080p movie to your iPhone, then play that movie in VLC Player or Infuse Player. Once you have finished watching this movie, you remove it from the download application and left. Right?
Wrong, because iOS applications are limited so that they can not access other application data. In this example, VLC or Infuse must copy this movie from the download application to its own sandbox. Make another copy of the same file. Then they can play this file.
If this has happened to you, you can easily solve it. Go to Settings> General> iCloud Storage and Use and see if a video player uses much storage that you do not know.
You have discovered that there is a video player using the storage space of your iPhone, delete these movies by going into the Video Player application.
7. Free Space Up with Magic Phone Cleaner
Here is a new iOS app, Clean your phone's space, quickly and easily.  It's allows you to Clean App Caches (the only app that works on iOS 10.3)/Boost Memory/unwanted files from your iPhone in 2 simple steps. Download the application from the link below.

Open this application and tap the trash can icon. This will tell you that your iPhone storage is full. Ignore this warning.
Now, this application will show you how much storage it has cleaned up.
8. Clear cache and unwanted data without iCleaner Pro
In the iPhone, there is a problem with the updates. What happens is that when you update your iPhone on an iOS information version, sometimes the downloaded update that is already installed stays in your iPhone by taking a valuable storage.
Many times we think we need to jailbreak to clean up this impurity from the iPhone but you absolutely do not have to. There is an application called Battery Doctor that allows you to clean whatever you want from your iPhone without the need for jailbreak. The application is linked here, be sure to check.

Use enabled Wi-Fi storage devices to Expand iPhone Storage !!!
Our smartphones are the best multimedia entertainment devices we use everywhere. You can record as many movies and songs as storage allows you. While it is wise to keep your multimedia library with you while you are traveling or something, but you should not keep it on your phone.
Wireless media sharing devices such as wifi card readers are a good option to store your media files on them. There are several types of Wi-Fi storage devices such as card readers, hard drives, and so on.
This type of peripheral has some advantages and disadvantages.
Advantages:
You can store your data in Tera Bytes, using hard drives,
You can charge your Apple or any other device on the road as most of these devices also
offer charging functions.
No need for Internet
Can attach SD cards and USB flash drives
Disadvantages:
These devices are powered by a battery, so that there is some time to start up these devices and you will need to charge another device with your laptop, mobile, tablet and camera.
These devices can be very expensive especially if you opt for the SSD solution.
If you choose to get a wireless hard drive you will need to be careful because hard drives are not very good when it comes to handling drops and tortures.
Seagate Wireless Plus, is a WiFi Enabled Solid State Drive that we recommend. If someone is willing to get wireless storage to carry.
That's all. I hope you enjoyed reading this article and this has helped you to free up tons of storage on your iPhone. Be sure to share this article with your friends who might find it helpful and follow us on Twitter and Facebook for future updates.
https://androidfit.com/5-simple-ways-to-free-up-space