How to watch Youtube Videos without Buffering
Watch Youtube Videos without Buffering
You don't want to waste time streaming videos that lag. It's very annoying that whenever I'm streaming my favorite videos on Youtube, it continues to buffer while playing. This is very frustrating, especially when you're streaming High quality videos that require high buffer level. I know that most of you might have experienced such, which makes you tired of buffering.
In this how to play YouTube videos without buffering article is very helpful, just that recently I came across a better method that can help us watch videos on YouTube without buffer.
Watch youtube videos without buffering in slow internet connection (2G internet connection)
Actually, you can't prevent a YouTube video from buffering because buffering is what makes the video perform well without lagging. So in real sense, buffering helps to speed up whatever you're trying to do on a computer. The question is, would you like the situation whereby you're already streaming a video only for the video to freeze for some seconds while in buffers? I don't think so.
First you need go to your youtube video.
Then play your videos and, see a gear icon at right-bottom and click on it.
And now select "Quality" option, then see a list about your videos quality.
This time, choose a video quality as your internet connection.
Note: 144p is a low quality video, and 1080p is HD high quality video. that means low quality video for slow internet connection. And help you to Watch youtube videos without buffering in slow internet connection (2G internet connection).
Today, I would be your another guide on how to improve buffer speed while watching high definition videos on YouTube. At the end of implementing this guide, I promise you that you won't be facing any buffer issue while watching HD videos on YouTube… it would be more like watching video offline.
How to watch Youtube HD Videos without Buffering on Your PC
The method I'll be revealing to you is known as "Magic Action for YouTube"(download the Smartvideo YouTube extension for Chrome browser or Mozilla firefox,). It's actually a chrome extension that lets users stream videos on YouTube without facing buffering issues. This extension provides us with mouse scrolling or moving features, auto HD capabilities with 4K, 5k and ultra capabilities, hide ads features, multi range looper features, bypass country features, cinema features and some other cool features.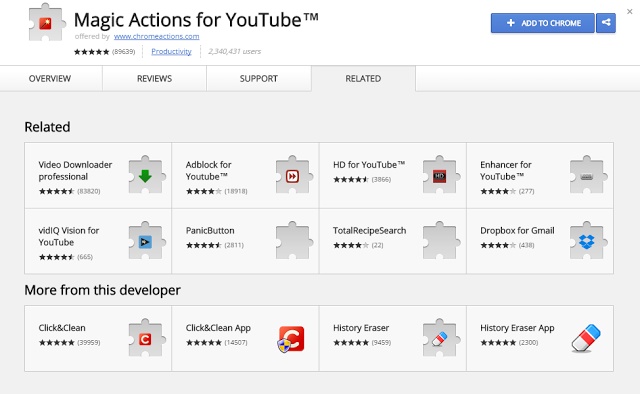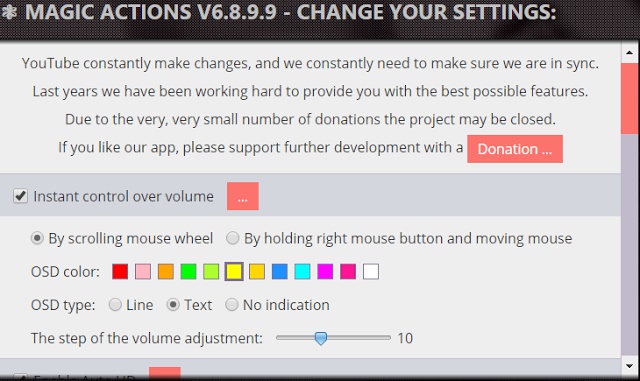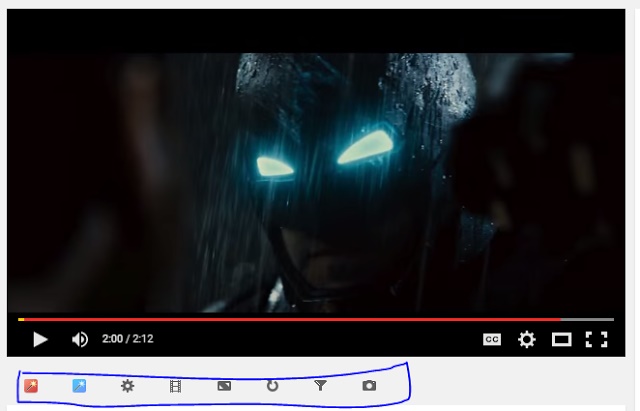 All you need to do is download the Magic Action for YouTube extension for Chrome browser, and then you'll be redirected to the page where you're to make the necessary settings. Alternatively, you can go to the video you want to watch and beneath the video you'll see the magic options just as seen in the image above.
This extension is free of cost, so I advise you install the extension on your chrome browser to get started.
How to Stream YouTube Videos without Buffering 
Most of you want to leave YouTube for other streaming video networks like YouTube is the most successful among others. So if you want to make your buffer YouTube videos faster so you do not notice that it is buffering of the video (streaming online as watching videos offline), then the process I am about to reveal you in good stead.
In this tutorial, I will be your guide on how to watch YouTube videos quickly using either your Chrome or Mozilla Firefox browser.
First, download the Smartvideo YouTube extension for Chrome browser or Mozilla firefox,, and include the extension in your Chrome browser or add to your Mozilla Firefox browser. If you're a Firefox user, installation is automated, so you will start the video with the best streaming quality for continuous chrome users, follow the following procedures.
Once you are finished with chrome plant. Just go to YouTube and enter into any video you want to play and navigate your mouse cursor between the two videos, you should see a small rectangular box that will be blown below the video. 
In the box, make sure the box "smart pad" is checked; You can also go to the overall preference and tweak the settings to your liking.
Here. You can continue your video with streaming high quality level.
Here's how to Play YouTube video without buffering … if you have a question, or a related matter please do let us know via the comment section.